The Hands On Rubbish Removal Company
1300Rubbish take the stress and hassle out of rubbish removal for you.
Our teams are experienced in providing a fast, friendly and reliable service at an affordable price throughout Australia.
With more than 25 years experience, we understand the rules and regulations that surround many types of waste. We ensure that your rubbish, recyclables or waste materials, are disposed of correctly.
1300Rubbish takes pride in our service. We strive to be professional, friendly and punctual. With our experience and dedication to jobs both big and small, our service is hard to beat.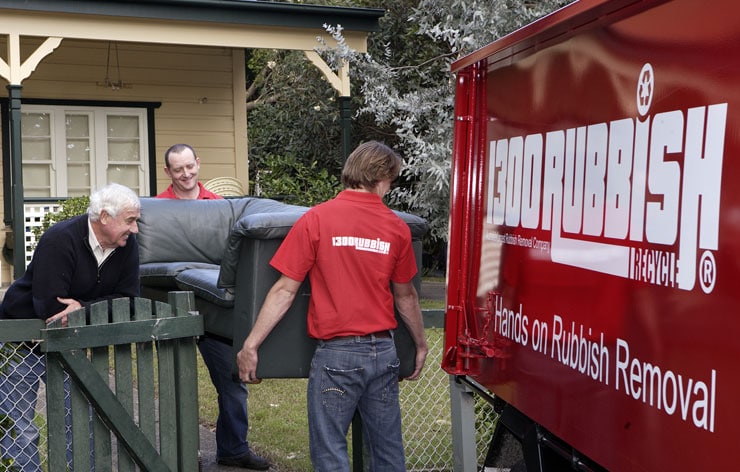 We provide a tailored solution to your rubbish problem. Using efficiency made possible through innovation and technology we offer prices that are hard to beat.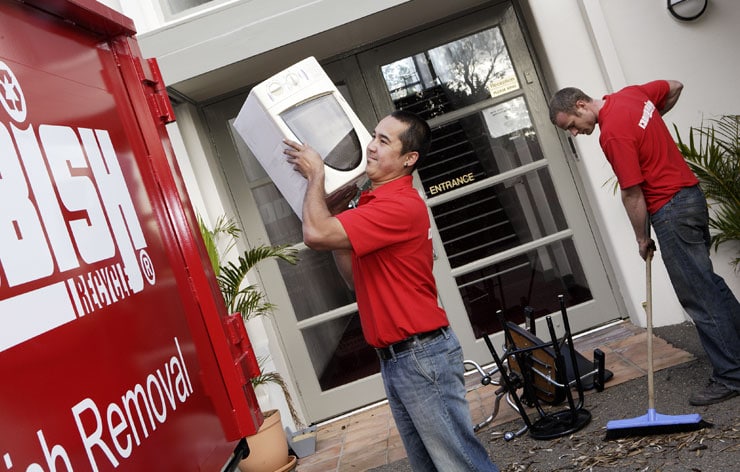 We Do All the Loading For You
You don't have to lift a finger – we pick up the rubbish where it lies. Once we've loaded your rubbish onto the truck, we do a thorough sweep-up.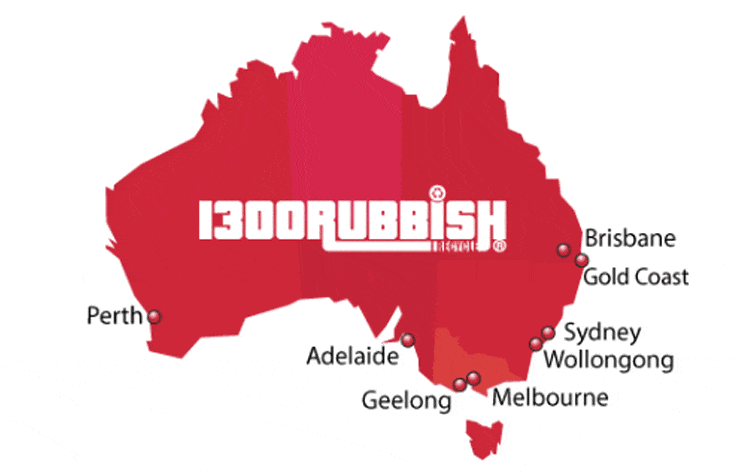 We service Sydney, Melbourne, Brisbane, Perth, Adelaide, Gold Coast, Wollongong and Geelong. To find out if we service your suburb click on the read more button below.
Rubbish Removal Wollongong
Our service
Read About Our Service
Those looking for an affordable and efficient rubbish removal in Wollongong can look no further than our junk removal services. Services for general rubbish removal, hoarding cleanups and commercial rubbish collection in Wollongong are all covered by us.
All of our collection services take into account local regulations and environmentally friendly disposal requirements. We partner with processing facilities across Wollongong to ensure the best possible results with recycling, dismantling of products and the safe disposal of chemicals and more.
Broad range of rubbish removal
We offer a full-service rubbish removal in Wollongong, we do everything. Think of it less like a kerbside cleanup, but rather a hands-on service where we assist with physically removing rubbish, carpeting, furniture and almost anything you can think of.
This service is designed for those who don't want to, or cant, lift and load these items and rubbish into their own vehicles or simply can't take it all away on their own.
The final clean
After all of your rubbish, junk or old furniture has been removed and placed into our removal truck we will then begin the cleanup process. This is applicable to homes, offices, backyards and even commercial spaces. We make sure the area we've removed all the rubbish and clutter from is spotless and free of any leftover pieces of rubbish or glass. That way you can use the area right away without needing to clean it yourself.
Experience, punctuality and pride
We place a quality service over everything else. That's why our Wollongong rubbish collection is full-service and done by experienced, punctual and driven removal crews who make sure our service is second to none.
Our expertise and equipment mean we are able to assist in the removal of countless items ranging from:
View the list here
Garden waste and branches
Construction leftovers
Bricks and planks
Wiring
Construction materials
Bricks and wooden planks
Wiring
Glass and windows
Residential strip outs
Carpet removed
Linoleum stripped
White goods
Bedding and cardboard
Fridges, freezers and more
Mattresses
Bed frames
Desks and dressers
Deceased estates and hoarding cleanup
General clutter and rubbish
Safely disposed
During every rubbish collection job in Wollongong we make sure to separate all of the items we're required to remove from homes, offices and industrial settings to make sure we can easily dispose each item correctly depending on its category.
Hazardous materials like cleaning agents, batteries, gas cylinders, pool chemicals and fertilises will be correctly removed and safely transported to our facility and then on to a chemical and hazardous disposal facility.
Capable Team
Working in the waste and rubbish collection industry for so long means our team has created a streamlined and simple process for collecting all of our customers rubbish or old unused items.
We work alongside companies in industrial, commercial and retail as well as residential homeowners who need assistance cleaning and throwing away rubbish before a sale or other reasons.
Our multi-faceted teams are able to assist with simple rubbish removal, the physical removal process involving tasks like removing carpets, doors and more, as well as the final cleanup after the removal process is complete.
Say goodbye to hiring a skip and loading rubbish yourself. We can arrive at your address and do all the heavy lifting and disposal for you.
Get in touch with us today and arrange a quote.