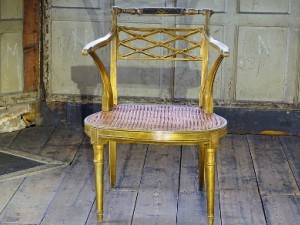 Home prices in the real estate are constantly on the rise. As a result, more and more people are relying on spaces that they can rent as far as affordability and easier terms are concerned.
While renting and leasing may be the quickest solution for acquiring a much-needed space, tenants must also be aware of their responsibilities once the leasing period comes to an end. Having said that, it is important to remember the property's condition prior to leasing and how to achieve the same at the end of the lease contract.
Preparing for an End of Lease Rubbish Removal Sydney
Whatever the length of your lease contract is, you should be able to find out the easiest and safest way to clean up your space once the contract reaches an end. You can start by making a record of what changes you have made in each area of the property including the things you have accumulated from the beginning of your lease up until the end.
No-fuss End of Lease Cleanup
Once you have determined the end date of your lease contract, the next thing you should find out is the date of the clean up. Remember that the length of the cleanup process can vary in every property with some cases lasting for a month or longer.
Here are some of the things you can do for a hassle-free end of lease cleanup.
Preparing various kinds of cleaning supplies and keeping them handy or within easy reach
Creating a strategic cleaning pattern such as starting from left then going towards right; moving from the back then to the front; then cleaning from the top down to the bottom
Starting with dry cleaning tasks (sweeping, vacuuming, dusting) then proceeding to mopping or using a damp cloth for wiping down the surfaces
Making arrangements with a removalist on disposing any rubbish items that are hazardous or prohibited
Same Building, New Floor
If your leased space is on the lower floor of the building and you are moving to an upper floor, you can call our team at 1300 Rubbish for all your end of lease moving needs. You can trust our services when it comes to moving things whatever floors or heights are involved in the process. We have reliable equipment and machinery that can definitely be useful in lifting bulky items such as fridges, air conditioners, carpets, sofas and tables.
Moreover, we always take into consideration on the safety of our staff and adhere to the regulations on promoting safety at work. While clearing your end of lease rubbish, our staff is usually equipped with gloves, helmets and even foot gears such as boots for added safety.
Repainting an End of Lease Property
There are times when the house or office would require a full repainting work in preparation for a new tenant takeover. While this may be impressive, bear in mind that it may be unattainable if all the rubbish and junk have not been cleared.
In order to prepare your space at the end of lease period, our team at 1300 Rubbish can guarantee to get the entire job done at the soonest time possible. Let us do all the carrying and lifting of all your bulky rubbish items and help you in clearing out your space as quickly and as safely as we can – we are experts in Rubbish Removal Sydney.
---
---