The Hands On Rubbish Removal Company
1300Rubbish take the stress and hassle out of rubbish removal for you.
Our teams are experienced in providing a fast, friendly and reliable service at an affordable price throughout Australia.
With more than 25 years experience, we understand the rules and regulations that surround many types of waste. We ensure that your rubbish, recyclables or waste materials, are disposed of correctly.
1300Rubbish takes pride in our service. We strive to be professional, friendly and punctual. With our experience and dedication to jobs both big and small, our service is hard to beat.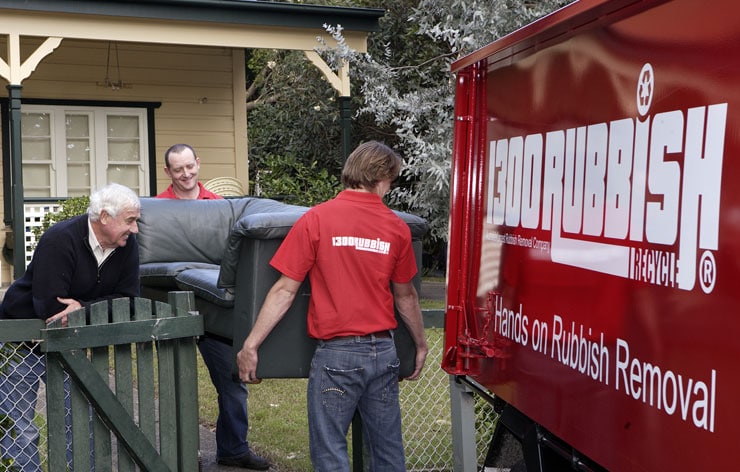 We provide a tailored solution to your rubbish problem. Using efficiency made possible through innovation and technology we offer prices that are hard to beat.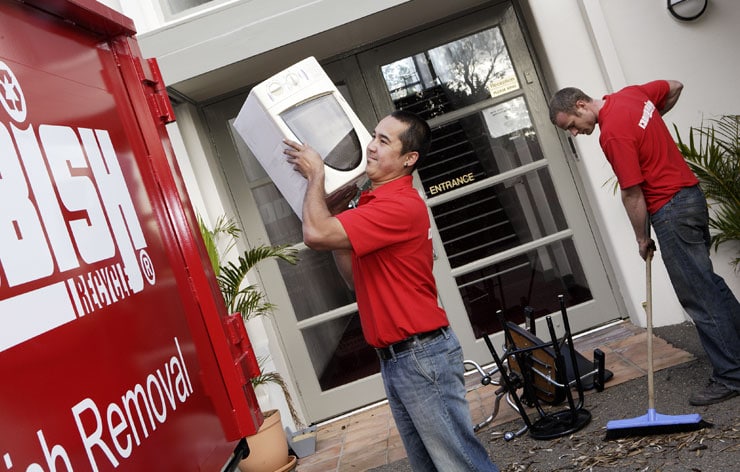 We Do All the Loading For You
You don't have to lift a finger – we pick up the rubbish where it lies. Once we've loaded your rubbish onto the truck, we do a thorough sweep-up.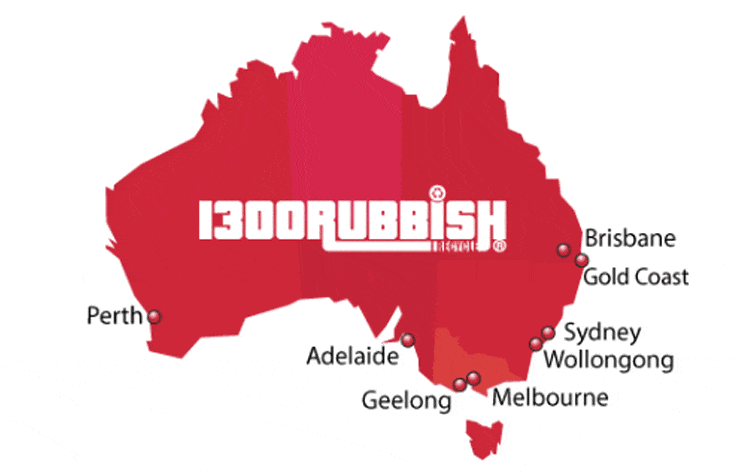 We service Sydney, Melbourne, Brisbane, Perth, Adelaide, Gold Coast, Wollongong and Geelong. To find out if we service your suburb click on the read more button below.
Rubbish Removal Geelong
Our service
We offer the most affordable, efficient and good value rubbish removal service in Geelong. 1300Rubbish offer full service rubbish removal for homes, commercial businesses, construction sites and industrial businesses in and around Geelong that require anything from furniture removal, green waste collection, household rubbish collection through to e-waste disposal and recycling.
1300Rubbish has team members based in Geelong and we know the city well We also know where to have your rubbish ethically recycled, repurposed or disposed of as well as where to find your address.
1300Rubbish always ensures your rubbish is disposed or recycled in compliance with Geelong's waste disposal regulations.
Rubbish jobs we do
We offer a range of rubbish collection services that don't require you to lift a finger. The 1300Rubbish team does the heavy lifting and will even tidy up the area afterwards. That means you'll have a clutter-free house or office that is thoroughly tidied and ready to be used.
When the collection is finished and tidy we take your rubbish to processing facilities to dispose of, or recycle, your rubbish. This means ensures you lower chance of the rubbish being thrown into landfill and harming the environment.
Easy rubbish removal
Our rubbish removal service and estimate includes everything from the removal of the junk to the final cleanup of the areas that the rubbish was in. That means if you need someone to move furniture, pull up carpet or almost anything else you can think of, then we have someone who can do it.
This is a great option for those who want a helping hand or can't lift large items themselves or want someone else to do the rubbish removal entirely.
Our expert 1300Rubbish Geelong rubbish removal team and high quality equipment can remove these items and more:
View the list here
Green waste
Palm fronds
Grass cuttings
Wood and trees
Construction waste
Bricks and wood
Wiring and conduit
Damaged materials
Glass and windows
Commercial strip outs
Carpet removals
Linoleum disposal
Computers and white goods
Beds and bedding
Fridges, freezers and more
Mattresses
Bed frames
Desks and dressers
Deceased estates and hoarding
General clutter and rubbish removal