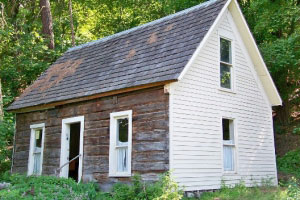 The prime selling season is just a few months away and getting your home prepped and ready to be put on the market is best done sooner rather than later. That said, there are a few essential things that should be done to make your home as sellable and inviting as possible for buyers.
Getting these steps out of the way as early as possible leaves plenty of time to deal with the sale of the home, and reduces stress and a rush to get your home on the market in time.
Cleaning and Decluttering
Of course, the first step to getting your home ready for sale is making sure you have a blank or at least a tidy canvas to work with. If you have bedrooms or storage rooms filled with just plain junk, you can clear this out easily by calling ahead and booking a full-service removal. Disposal companies like 1300 Rubbish are great for this as they help physically move all of your items and old furniture and basically anything to their trucks for disposal. You won't really have to do anything.
If you're renovating you'll want to have a removal service on call too. No one wants to deal with chipboard, walls and old ceiling materials sitting around for days or weeks, and a removal service is a lot more effective than having a skip bin.
A few cleaning and decluttering steps you should take include:
• Simply throwing out any rubbish and things you don't use.
• Giving away things to charity that aren't broken, but you won't use.
• Shredding any paperwork and sensitive information.
• Hiring a storage unit to put other items and bulking furniture in while you prepare the home for sale and for your move.
Smaller details you should focus on to spruce up the home are:
• Cleaning and polishing windows and mirrors.
• Wiping down blinds.
• Cleaning your curtains.
• Thoroughly cleaning skirting boards and window sills.
• Making sure furniture is placed correctly.
• Wiping down doors and walls.
Check Everything
Once you've cleaned your home, done some styling and are ready to go on to the next steps you should first make sure everything's ready to go by double checking everything. This can extend from looking at your own personal items and furniture and making sure there's no damage or unappealing qualities about them, and also going over your home itself. Looking for signs of leaks, cracked walls or anything that might make buyers hesitant and fixing them is a must.
A few things you should look for before moving on to painting or furnishing are:
Cracks in walls of water damage signs.
Plumbing issues, signs of leaks or a current leak.
Windows and their seals or tint.
Pest infestations or signs of rodents.
Mask or Remove Odours
The first thing you might think to do when a room smells a little damp or just not that pleasant is to spray with an air freshener or another type of deodoriser, though this is likely to do more harm than good. Some people have allergies and asthma and can't handle being in a space that's been filled with chemical deodorants.
If you can't remove the odour naturally by cleaning or removing whatever is creating it, then look for more natural and less invasive ways to cancel it out. Things like food, flowers and even baking in the kitchen are all great ways to remove odours in the home, and they even help with making the house feel more like a home.
Painting
Although you may have only recently painted your home, or if you haven't done so for many years, then this is the perfect time to do so. Do some research on the latest trends, figure out which colours work best with your home, your decor and the scene outside your home and aim o create a feeling of flow from outside and from room to room.
Odd and unique colours aren't the look you should be going for either. Light and neutral tones work best for a large array of audiences and give your home the best chance of being noticed and remembered by potential buyers.
Do your best to create a sort of 'blank canvas' look for your lounge/living room and bedrooms as these spaces are where buyers are most likely to want to customise and make their own after they've bought the home.
Finish Any Ongoing Projects
Lastly, any professional or DIY projects you have going on inside or outside your home need to be finished and finished correctly before any potential buyers come to inspect your home. The truth really is that no one wants to buy a half-finished house. To buyers it means more expenses and that the home isn't ready to live in right away.
Making sure that all projects are done is going to drastically improve your chances of selling the home quickly, and at a higher price.
Also, if you have any planned renovations or projects, don't start on those unless you can be entirely certain that they'll be done before the first open house.
Fast Quote: