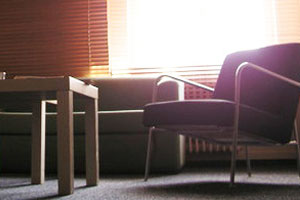 If you're looking to upgrade your sofa, table, chairs or any other furniture in your home and need some extra space in your home, then there a few things you can do with your old furniture that will clear up some space and even make you some extra cash.
Refurbish
A lot of the reason people choose to throw their old furniture items away is the fact that it's simply old and tired looking. Why would someone want to buy your old used couch, right? Well, there are a number of things you can do to spruce up your furniture items that makes them worth buying for people, and you'll usually make back the fees you spend.
Contacting a furniture refurbishment business and having your old chairs, desks or couches professionally tidied up and made look good as new again will often help you to find a buyer for your furniture really quickly, as well as increase the final sale price.
Council and Disposal Companies
Typically as a last resort, you're left with just one option: disposal. If you're not able to find a way to refurbish or sell your old furniture, then you can choose to throw it away, as long as it's in a clean and environmentally friendly manner.
Council's typically have a few conditions when it comes to hard rubbish collection and they usually can't visit homes or businesses immediately, but businesses like 1300 Rubbish work to make rubbish collection and disposal of furniture simple. You simply need to call and book ahead and they'll arrive to assist in the removal process.
Hold a Garage Sale
An old-fashioned garage sale is another great way for you to free up some space and sell off your old unused furniture. There's a pretty good chance you have more than a few things you'd like to say goodbye to around the house, so gather up all of the things you want to sell, place an ad on one of the relevant social networks in your area and you'll soon have plenty of bargain hunters arrive looking for a good deal.
Holding a garage sale is a great idea if you're wanting to buy some new furniture too, as you'll be able to use the proceeds from the sale of your old items to go towards a new couch, table or any other piece you want.
Sell it Online
If you don't have the time or don't like the idea of people coming to your home to take a look at your old furniture items, then the next best alternative is to list your items online. Be sure to take some great, well-lit photos of your furniture and make it look nice an enticing for potential buyers.
The best websites for this will be eBay, GumTree and Facebook Marketplace, but remember to list your item as a 'Pickup Only' one, as you don't want to be forced to de-list or have your huge couch, table or other furniture shipped across the country.
Usually, if you post your furniture online with a great description and some good photos you'll be able to fetch a lot more money than at a garage sale or selling to acquaintances.
Trade In or Trade Up
If you keep up to date with your local furniture and white goods store's social media and websites you'll know that from time to time they offer discounts and even trade-up opportunities for older items. For example, if you have an old, but not broken, desk or chairs, you can take these into the furniture store and have them swapped out for new items, or be at least provided with a discount on your new furniture.
This is a great way to cut down the price of a new sofa or table and get rid of your old furniture at the same time. Usually, most major cities will have a furniture store that does this, so do some online research and there's a pretty good chance you'll be on your way to getting a discount on some new chairs in no time.
Donate to Charities
Finally, if you can't find a way to sell your old furniture or just don't want to sell it, there are so many non-profit and charity businesses that will gladly accept your furniture donations. Most of these organisations are always in need of furniture items like chairs and tables and you'll be giving back to your community.
Donating to a charity should definitely be on your list of things to do with your old furniture.
Get a fast quote: