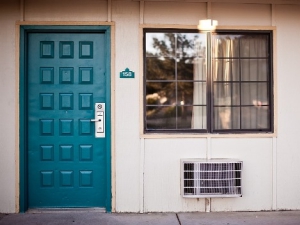 Air conditioners are probably some of the most popular household appliances demanded by those who want some extra comfort when they retire inside the bedroom to sleep. There are even homeowners who decide to put air conditioners in every room of the house in order to enhance the stay of their house guests.
In the office, an air conditioner is seen as a necessity in order to provide a more convenient working environment for every employee. Hotels also rely on air conditioners in order to make their guests' stay more pleasant and relaxing.
How to dispose your air conditioner
Compared to other household appliances, getting rid of an old air conditioner can be very tricky. For one thing, air conditioners are too heavy for a normal human being to carry. Another thing to consider is that air conditioners tend to be very dirty which makes you think twice in placing them inside your car's trunk. Lastly, air conditioners can be dangerous to handle as they tend to leave you with no options on how you can discard them given their weight and dirty state.
When to dispose your air conditioner
There are certain ways to find out whether you need to dispose your air conditioner and replace it with a newer model. However, you should know that air conditioners have the tendency to wear out rather slowly. When it does break down, you may not be prepared since this can happen very suddenly.
Some of the practical reasons for disposing your air conditioner are:
Waiting too long to replace your air conditioner may result to high repair costs.
An end to your air conditioner's life cycle may result to an increase in your energy bills.
Your home's value can increase when you upgrade to central air.
Old wall and window units may develop and harbor germs and mold which pose a health hazard.
Hassle-free air conditioner disposal
Acquiring a new air conditioner means that you need to dispose the old unit. For a hassle-free air conditioner disposal, call our team at 1300Rubbish today and get a non-obligation quote from our friendly customer service personnel. We take pride in our professional and reliable air conditioner disposal services as a result of more than 20 years of experience in the industry.
Let us do all the carrying and lifting work while we use a truck for loading up your old and dirty air conditioner. There's no need to worry about getting your hands and clothes dirty as we will do everything in collecting your unwanted home appliances. We will even clean up after the job to make sure that no trace of your old home appliances will be left behind.
Get a free quote
When you get our air conditioner disposal services, our team will make sure that you first get a quote prior to the pick-up date. This way, there will be no surprises and you will be better prepared for the scheduled pick-up date. Our numbers are 1300 78 22 47 and our friendly customer service team is always ready to attend to your call. If you prefer to use our online form, you can simply enter your contact details and we will definitely send you a response at the soonest time possible.
---
---