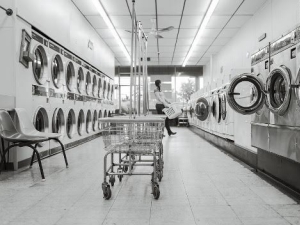 No matter how good we think we are in handling our appliances in the house, there's always one or several times in our lives when we have bought a new one to replace an old and malfunctioning model. Each time that we buy a new appliance, we also deal with hauling away the old one and disposing it in a proper way.
The problem usually comes in when we have to throw away bigger sized-appliances particularly if we are living solo or there's no way to get help from the neighbors. This type of situation is also seen in smaller residential spaces such as a one-room pad or apartment where there is no extra space for storing old appliances.
Appliance Removal Service
If you want to dispose your old appliances, the quickest and most cost-effective way to do it is by calling for an appliance removal service. Getting this type of service will allow someone to pick up your old appliances and haul it away. You don't need to worry about the lifting and the carrying part as everything will be taken cared of by the people from the removal service.
Types of Accepted Appliances for Removal
The following are the various types of appliances that you can dispose using an appliance removal service:
Dishwashers
Gas and Electric Stoves
Clothes Washers and Dryers
Freezers
Refrigerators
Air Conditioners
Water Heaters
Microwaves
Ovens
Lawnmowers
Trash Compactors
Ceiling Fans
Other appliances
Preparing For the Day of Removal
In order to make the process of removing and disposing your old appliances easier, you can help by doing certain things prior to the date of removal.
First, you need to put out your appliances on the sidewalk on the day of your appointment or at least by 7 a.m.
Next, make sure that the doors of the refrigerator have been removed. Keep them upright as well as the air conditioners.
The refrigerator or freezer should be clean and empty.
Lastly, provide the removal team with clear and safe access to your old appliances. This is to avoid the risk of injury or to allow the team to move personal effects or perform some modifications (e.g. remove the railings or door) in order for them to remove the items.
What happens after the pickup
Depending on the type of appliances that you are disposing, each will undergo a certain method of recycling that is suitable for a particular type of appliance. One example is between a washing machine and a refrigerator. In recycling the latter, the freon should be removed because of its impact on the ozone layer. When it comes to recycling a washing machine, it can be recycled for metal at an accredited metal recycling center since there is no threat of dangerous gases in the appliance.
For a worry-free way to dispose your old appliances, simply call our office at 1300Rubbish and we will provide you with our professional and reliable appliance removal services. Just dial 1300 78 22 47 and our friendly customer service team will be more than glad to give you a free and non-obligation quote.
---
---