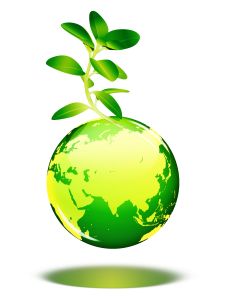 Annually, as citizens of a fast consumption society, we create mass amounts of waste. And whilst households, stores and mass industries have taken steps to ensure a more environmentally friendly way of disposing waste, much of our rubbish still ends up reaching landfills. As our current environment is continuously changing and generating greater waste, how will 2019 differ in the way Australians dispose of their waste and rubbish?
The Current Waste & Rubbish Landscape
The level of waste and rubbish created by Australians is increasing. This may be due to the growing phenomenon of fast consumption. Whilst waste may be increasing, Australians have become more aware of their position and responsibility of employing recycling and environmentally driven actions.
Australia uses over 10 million plastic bags a day. (War on Waste)
In the last 2 years, Australian households have gone from recycling 15% of recyclable household waste to 95%. (Cool Australia).
The average Australian creates just over 2000kgs of waste each year. (The Australian Bureau of Statistics).
The average Australian family throws out over $3.5k worth of food every year. (War on Waste).
An estimated 10 million plastic straws are used in a day. (ABC).
One of the biggest contributors to waste is the incorrect disposable of unwanted household items. (Cool Australia).
Environmental Impact
The growing amount of waste produced has a significant impact on the environment. The consequences of incorrect or lack of recycling and proper disposal of waste can lead to negative consequences on the natural environment and wildlife.
17 million bottles and cans are used by Australians every year and less than half are recycled. (War on Waste).
It takes around 400 years for plastic to break down in water. (War on Waste).
Up to 60% of the rubbish that ends up in the landfill could be recycled. (Recycling Guide).
1 billion coffee cups are used in Australia every day and most people don't realise that coffee cups cannot be recycled. (War on Waste).
Annually, more than 14 billion pounds of garbage is dumped into the ocean. (Rubicon).
36,000kgs of clothes are thrown out every hour. (War on Waste).
Social and Economic Impact
Australia's current climate of increasing waste production can have a serious social and economic impact. The lack of knowledge of appropriate disposal and recycling systems may contribute to an expensive and damaging impact on society.
More than 2/3 of Australian adults were concerned about the accumulation and disposal of household waste. (ABS).
9 out of 10 people would recycle more if it were made easier. (Recycling Guide).
On average, 1/3 of household rubbish is food waste. (War on Waste).
Between 20% and 40% of fruit and vegetables are rejected from supermarkets before they even hit the shelves due to cosmetic standards. (Ovo Energy).
Over 85% of furniture Australians put on the curb isn't recycled and is instead sent to landfill. (War on Waste)
E-Waste
Australians are among the highest users of technology globally and the current technological landscape has led to e-waste being one of the fastest growing types of waste produced in Australia.
The average Australian household generates 73kgs of e-waste a year. (News.com)
99% of Australian households have at least one television set. And 55% have a second set. (ABS).
700,000 tonnes of e-waste are made in Australia. (War on Waste).
95-98% of the components in your computer or television can be fully recycled. (Suez).
Globally, up to 80% of e-waste is illegally dumped, including microwaves, fridges, ovens, old computers and fridges. (War on Waste).
If half of the televisions discarded annually were recycled, 23,000 tonnes of CO2 emissions would be saved. (Suez)
11,000 tonnes of batteries will end up in landfill every year. (War on Waste).
Solutions
The amount of rubbish and waste is increasing. However, organisations, businesses, industries and households have begun to dispose of waste and rubbish in an environmentally and economically friendly manner.
7-Eleven are working on a system to help recycle the 70 million coffee cups sold each year. (War on Waste).
More than $200 million has been invested into waste-to-energy projects. (War on Waste).
In 2018, Woolworths and Coles, two of Australia's biggest supermarkets banned single use plastic bags from their store. (The Guardian).
The Australian government is committed to halving food wasted by 2030. (War on Waste).
Waste in the Future
As the world population continues to grow, so does the fast consumption of products and thus, it is predicted that there will be an increase in rubbish and waste production.
Due to rapid urbanisation, population growth and economic development will push global waste to increase by 70% over the next 30 years. (World Bank).
By 2030, the amount of household waste will almost double to 3000 million tonnes annually.
The National Television and Computer Recycling Scheme is expected to boost the recycling rate for e-waste products by 80% by 2021-2022. (ABS).
---
Fast Quote:
---