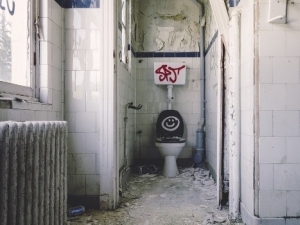 The need to decide on whether conducting a bathroom demolition is essential or not can be really tricky. This is because the project, in general, would involve stripping down to studs. In other words, it would entail removing plywood, gyprock, tile and others which should be done carefully in order not to cause any damage to the other side of the wall.
Bathroom demolition is definitely an important step to make if you're considering on getting your bathroom remodeled. One of the challenges you can expect is removing the tubs which can be really difficult particularly if there's isn't enough space to move around.
Useful Tips In Bathroom Demolition
Just like any other demolition projects, having a plan of action should come in handy if you're aiming to gain successful results. You should be able to identify the various steps you need to take and define a particular milestone that must be achieved in every step.
Make sure that your water and electricity are turned off.
Identify and locate all your service meters such as your water meter, electrical meter and gas. This way, you can be sure that nothing gets damaged while your bathroom is being demolished. It can also prevent certain hassles such as water flooding your house which can become worse if you are not able to locate a water meter that could be buried somewhere such as in your garden.
Find out what is behind the wall.
Know what is behind your tiles. Some of the things you need to consider are: whether you have a hollow wall which means you have a timber frame that comes with wall sheeting; whether asbestos sheeting have been used; and whether the age of your house can be a concern. If age does bring some concern, you may need an occupational hygienist who is qualified in testing the materials before you decide to continue with the project.
Check what lies underneath the surface.
This can be particularly useful in some old bathrooms which don't have a waterproofing system. Look for signs of water damage such as rotten timber floor as well as the possible presence of termites. You can also check the linings on the wall by pulling them off in order to expose structural walls that are paper thin and timber framed.
Calculate your budget and create a cash contingency plan.
It is recommended to prepare a little buffer for those cases of unknown surprises while doing your project. That way, you don't have to worry about leaving your project halfway done just because you didn't prepare for the unexpected. 
Useful And Handy Tools For A Bathroom Demolition
These are some of the tools and equipment you can use if you opt to do a bathroom demolition on your own.
Drop Sheets
Ladders
Shovels
Wheel Barrow
Ear Muffs
Construction Gloves
Safety Glasses
Wrecking Bars
Demolition Hammer
Tape Measure
Brick Bolster
Hammer
Utility Knife
Plaster Saw
Impact Driver
Angle Grinder
Power Saw
You can also call our office at 1300Rubbish by dialling 1300 78 22 47. Our friendly customer service team will be on the line to answer all your queries. Call us today and enjoy a quick and hassle-free bathroom demolition service on your preferred schedule. We have more than 20 years of experience in providing professional and reliable rubbish removal services.
---
---