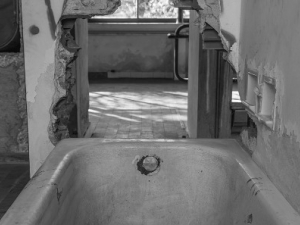 Planning to do a bathroom makeover? Whether it's for the sole purpose of giving your bathroom a facelift or it's the next step to take after a bathtub replacement and repair, you need a careful and thorough planning of the project to ensure a successful process.
Bathtubs and showers are one of the most heavily used fixtures around the house. Since they are frequently scoured, it's but natural to desire for their replacement after years of usage.
Upgrading your bathtub and other toilet fixtures can absolutely create a drastic improvement on your bathroom's overall appearance as well as provide more comfort to your family. Replacing your old bathtub can be enough to create a luxurious spa-like ambience in your bathroom.
Types of Bathtubs
Installing a new bathtub is not only time-consuming but is also a labor-intensive endeavor. One of the best ways to prepare for the project is by identifying the type of bathtub that you would need. Depending on your bathtub choice, installing a bathtub has an average cost of more than $2,000 although it can range between $1,000 and $4,500. Likewise, bathtubs have an average cost of $200 to $2000 or even higher.
Here are just some of the bathtub types you can choose from in the market:
1. Steel
2. Cast Iron
3. Cultured Marble
4. Acrylic
Bathtub Surrounds
Install a bathtub surround in order to achieve a smooth and even surface for the tub and shower walls. Surrounds can come in several types of materials such as granite and acrylic. They also come in various colors which should allow you to make some perfect matches inside your bathroom.
Compared to installing a tub, installing the surround is an easy to moderately easy process. More often than not, bathtub surrounds come in kits that are designed for anyone with little to no experience in installation.
Installing a surround is also a quick and efficient way to upgrade your bathroom. Since it is usually made up of non-porous materials, you can use a surround to protect the underlying walls from damages brought by moisture so long as you know how to follow installing directions.
Toilet Fixtures
When it comes to replacing fixtures, the easiest way to do it is by finding new fixtures that have similar sizes with the same fittings and have the same type of threads. Depending on how old your fixtures are, searching for the right sized item and thread type can be easy or challenging.
The first thing you need to do is to decide which fixture should stay and which ones should go. This will certainly allow you to protect your budget. Moreover, it is advisable to reuse as much fixtures as you can.
For a hassle-free bathroom makeover, you can call our office at 1300Rubbish by dialling 1300 78 22 47. You can depend on our professional and quick removal services so you can start using your redesigned bathroom at the soonest time possible. Call us now to get a free and non-obligation quote.
---
---