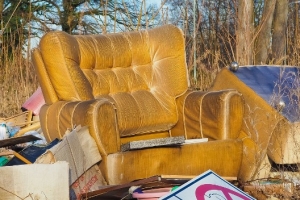 There are almost 25 million tonnes of builders' waste that are produced from works in the construction site. However, recyclable materials from builders waste are also deemed as lower in number when compared to other areas.
Builders' rubbish that are left on a work site is definitely one of the most undesirable things that any DIY homeowners and business proprietors would never want to see. The higher the pile of garbage becomes, the bigger the problems that are bound to occur.
Apart from being an eye sore, there are huge reasons why builders' rubbish needed some tidying work.
Tidying Up the Construction Site
Construction works produce loose scraps that are a threat to anyone's safety. These scraps include flooring, timber, drywall and other rubbish from construction that can pose unforeseen harm and danger. Some of the possible occurrences that can result from ignoring and neglecting builders rubbish include accidental fire, human tripping and unhealthy exposure. If the builders rubbish seemed too much to handle, you can try doing a periodic cleanup in order to avoid unwanted accidents.
When there are builders rubbish in your work location, employees may find it an obstruction to their productivity. It's absolutely difficult to work accordingly when you know that you are in a cluttered working environment. Likewise, a cleaner office building enhances increased job efficiency and a more pleasant working mood.
Builders rubbish and any other types of rubbish are ugly. By practicing a timely removal of construction waste and debris, you can help in keeping the place as pleasant as it should be throughout the project period.
Call An Expert
With 1300Rubbish, you never have to worry again on your accumulated builders waste. Start getting in touch now with our team by dialing 1300 78 22 47 and talk to our friendly customer service personnel. We provide professional and reliable rubbish removal services on builders waste in Melbourne and in other major cities in Australia.
We can remove and clear off all types of construction or builders waste. Some of the builders waste items that we can handle include concrete, timber, wood, paint cans, metals, soil, glass, rubbles, bricks, bathroom disposals, kitchen disposals, roofing tiles or sheets, plasterboards and other hardcore rubbish materials on the site. You can depend on our friendly and professional truck team when it comes to collecting and handling builders waste while adhering to rules on safety and environmental protection. We don't just collect and dispose your builders waste, we also make sure that the premises are kept clean and free from traces of rubbish.
How We Do It
Our team at 1300Rubbish will thoroughly and efficiently remove and dispose all types of builders rubbish. We will load, transport and dispose all rubbish items from construction work that are produced from the restoration of a house or an office. We will also do a thorough sweep up of the area to ensure that every bit of builders rubbish is handled and taken cared of.
To get a free and non-obligation quote, just dial 1300Rubbish (1300 78 22 47) and we'll be glad to attend to all your queries. You can also leave your contact details by using our online form.
---
---