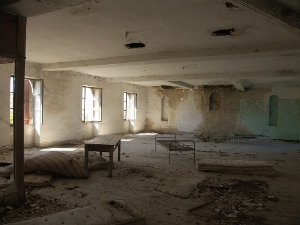 Rubbish from a building is usually formed after the area has undergone a renovation or some modifications. The resulting rubbish can come in various forms such as soil, rubble, pallets and concrete. Other building rubbish materials can include electrical wiring, insulation, dredging materials and tree stumps.
In general, renovating or modifying a building can generate up to 200 tonnes of building rubbish. Although this may seem too much to handle, the good news is that around 80 percent of building rubbish can actually qualify for re-using or recycling. As a result, a large amount of money, resources, water and energy is saved.
Sort things out for an easier building rubbish removal
You can ask your builder to do the task of sorting building rubbish materials for the purpose of recycling and collection which can all be stated and agreed on through a contract. You can also help in making the process a bit easier by providing bins that are appropriately marked for separation. If using bins is not possible, you can simply create piles on the building property as you sort rubbish items from one area to the next. Whatever option you decide to take, you may be surprised on the amount of recyclable material that has been gathered.
Recyclable material from building rubbish removal
The following building materials can be gathered and taken to recycling centers:
1. carpet
2. glass
3. plastics
4. pavers, bricks, tiles
5. sand
6. concrete
7. timber
8. gypsum plasterboard
9. aluminium
10. steel
At 1300Rubbish, we make sure that your building rubbish will be handled professionally by our team of rubbish experts. If you're not too sure whether the rubbish material can be recycled, you can give us a call at 1300 78 22 47 to get an expert and friendly advice.
Re-usable material from building rubbish removal
Another way to deal with building rubbish is by finding materials that can be re-used. In a contract, you can add a specification stating that the recycled materials shall be supplied by the builder.
Some of the items that can be easily located and re-used would include:
1. soil and fill
2. concrete
3. bricks
4. steel reinforcements
5. plantation timber
6. fittings and fixtures
Using these materials can increase their market which then allows businesses to find ways of supplying them and providing them for the purpose of re-using building rubbish.
Responsible building rubbish removal
Collecting and sorting out building rubbish is just one part of the tasks that our team at 1300Rubbish can help you with. The other part is about being responsible in dealing with waste in order to deliver a full and professional service that is at par with international standards. After picking up the rubbish materials from your home or building area, we take them to recycling sites for proper segregation and processing. In other words, we don't just help you get rid of tonnes of building rubble and debris, we also give you the unique opportunity to make a difference in the environment and in your community.
Building rubbish removals, Sydney, Melbourne, Adelaide, Brisbane, Perth & Gold Coast
---
---