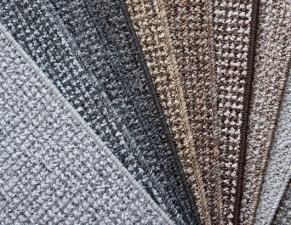 Removing a carpet at home could just be some of those things that we never have expected or have planned to do from the very beginning. However, there are situations that occur which can require a carpet removal service as the best solution. These include home renovations, mold, floods and other events.
Pulling Up The Carpet
One of the tasks involved in removing a carpet is pulling it up. While it can be a relatively easy thing to do, the problem begins when the carpet is rolled up afterwards. A rolled up carpet can be very bulky, heavy and of course, difficult and tricky to move.
If you need to pull up the carpet, you should be able to understand first the reason why it has to be pulled up. This will give you an idea on how you can protect yourself while doing the task and what tools or equipment you can use that can help you with it.
You can wear heavy gloves to protect your hands and use a utility knife that is sharp enough to cut a border around the carpet's entire area. The cutting should be done around 4 or 5 inches away from the walls. This type of protection is useful when you simply need to get rid of an old carpet. After cutting a border, you can start lifting out the carpet's center section. The next thing to do is to pull up the carpet's remaining border. Lastly, remove the tack strips that are underlying along the perimeter.
In a different case wherein you only need to pull up a small section of the carpet for the purpose of checking the flooring's condition or type underneath, simply use pliers for grabbing the corner part of the carpet which then allows you to wiggle it up to reveal the tackless strip underneath. In order to view the flooring, pull the padding which is usually stapled to the floor.
Preparing For A Carpet Removal
There are certain things you can prepare to ensure that removing a carpet at home or at your workplace is safe along with the possibility of reducing the amount of dust that can be inhaled.
Get access to the entire floor where you plan to remove the carpet by moving the furniture out.
If you're dealing with a carpet that's too old or one that got wet, protect yourself from unwanted inhalation of dust by wearing a dust mask.
Wear a pair of shoes that are close-toed, sturdy and with thick soles for that extra protection on your feet just in case you would accidentally step on a staple or tack strip.
If you perceive that the carpet can be too large to handle when rolled up, you can use a carpet knife or utility knife and slice the carpet into manageable strips.
For an easier and safer way to remove a carpet, you can call our office at 1300Rubbish and we will take care of everything. Simply dial 1300 78 22 47 to talk to our friendly customer service team. Get a free and non-obligation quote when you call us today!
---
---