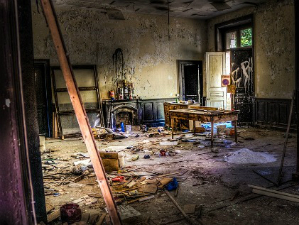 If you're looking for a more pocket-friendly way to dispose and remove rubbish items, 1300Rubbish has got you covered. No matter what type of rubbish you may have, we will come to you and help you in disposing your rubbish at a cost that's definitely affordable without compromising quality and reliability.
From heavy lifting to truck loading, we make sure that we leave your house totally rubbish-free while you simply sit back and enjoy the rest of the day while doing the things that matter most to you. Whether you need rubbish removal services at home or at your business, you can rely on our team's several years of experience in providing affordable rubbish removal and disposal in Sydney.
Cheapest Rubbish Removal and Disposal in Sydney
Whatever budget you have in mind, our team at 1300Rubbish can surely accommodate your rubbish removal needs. Our services include:
1. Builders Rubbish Removal and Disposal in Sydney
2. Green Rubbish Removal and Disposal in Sydney
3. Garden Rubbish Removal and Disposal in Sydney
4. Tile Rubbish Removal and Disposal in Sydney
5. Junk Removal and Disposal in Sydney
6. Mattress Rubbish Removal and Disposal in Sydney
7. Deceased Estate Rubbish Removal and Disposal in Sydney
8. Fridge Removal and Disposal in Sydney
9. Furniture Removal and Disposal in Sydney
10. E-waste Removal and Disposal in Sydney
11. And many more!
Useful Tips To Get The Most Out of Rubbish Removal in Sydney
A little planning ahead will not hurt and will help you a lot to achieve the best results when the time comes that your rubbish items need to be removed and disposed.
First, decide on the best time and date for rubbish removal and disposal. Consider every bit of detail and information such as the weather forecast; the demand for the service (whether it's a peak season or not); the distance between your location and the rubbish removal service provider; the bulk of rubbish; potential hazardous content; and the manpower needed.
Now that you know what you need, you can decide on the budget that you think would be appropriate to the services that you need and whether it will go within your desired budget or rates.
Preparing the blueprint of rubbish removal in Sydney
You can always revise your plans which should be something that is easy to do since you have listed down every important detail on your rubbish removal project. By keeping this type of record, you can determine the best rubbish removal service that will be perfect according to your requirement. Not only will you be able to save some money, you will also have the chance to save time since keeping a record can help eliminate the chances of committing mistakes.
Start the year right in 2017
Have a "cleaner" and "healthier" year ahead when you decide to contact our team at 1300Rubbish for any types of rubbish removal and disposal that you need. Just dial 1300 78 22 47 and our friendly chat operator will accommodate whatever rubbish removal services you may require. Call today and get the best and most affordable quote or just use our online form instead.
Cheapest Rubbish Removal Sydney
---
---