For many of us, the festive season is the best time of year; the sun is out, we can spend weekends at the beach and long evenings in the garden, Christmas carols are playing and colourful lights align the streets. It's Christmas, a new year is about to start and your social calendar is packed with parties and family reunions. You might even be thinking of throwing a Christmas or New Years Party of your own.
For others, this time of year can fill you with dread. The piles of wrapping paper, the left over debris from parties and get togethers, the toy box overflowing with new and old….it's almost enough to make you want to hide under the covers until the New Year.
Take the rubbish out of your Christmas
With hands on rubbish removal we can help take the rubbish out of your Christmas parties. Council rubbish collections are usually affected by public holidays during the Christmas period, and by the 2nd of January you've got years worth of rubbish piled up in your back yard. So, by calling 1300Rubbish you can save yourself the worry of having to cart all of your rubbish to the tip, by organising for us to come and do all the hard work for you. Just point us in the direction of your garbage and we'll load it up there and then.
Christmas tree Removal Made Easy
Everybody loves a good Christmas tree – shopping for it, decorating it, opening presents around it – it's an emblem of Christmas and acts as a meeting point for family and friends. Getting rid of it however, can often be just another burden of the big Christmas clear out.  Council rubbish collections often won't collect it because it's green waste, and they can be too large to take to the tip yourself, not to mention the new green carpet you'll give your car as it sheds its pine needles. So, unless you're happy to wait until the next time your council offers a green waste collection, you can call 1300Rubbish who will be more than happy to collect your tree at the same time as all the rest of your Christmas junk.
Don't forget that 1300Rubbish practises responsible waste disposal wherever possible so, once we've collected your tree we'll make sure that it's taken to the appropriate disposal facility as part of our efforts to protect the environment for future generations.
Don't let your rubbish follow you in to 2011 – Organise your rubbish removal before the New Year.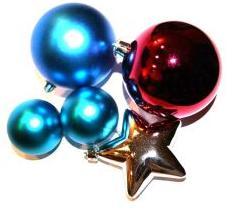 Throwing a New Years Eve party can be stressful – worrying if too many or too few people will turn up, whether you've stocked the fridge with enough beers and bought enough finger food. But as soon as you have that first schooner, you'll be wondering what all the fuss was about and thanking your lucky stars that you're not at the bar of some overpriced nightclub fighting for service. The hangover that accompanies such a successful party, however, can often worsen when you remember the mess that awaits you on the first day of the New Year.
Bottles, plastic cups, broken glass, paper plates and left over food – bags and bags of rubbish that you'll need to get rid of. 1300Rubbish will be ready in the New Year to collect and remove your garbage bags full of rubbish, saving you the time and effort that it takes to get to the tip. Call us before Christmas to book in your rubbish removal so that you don't miss out.
1300Rubbish – Making your Christmas and New Year Clean Up Easier
At 1300Rubbish we strive to make your life as easy and stress-free as possible with our hands on rubbish removal service. Whatever your rubbish removal needs this Christmas, give us a call today on 1300 78 22 47 for an obligation free quote. Unlike skip bins we only charge for what we take away, so whether you have a truck full of bin bags, or just one tree, we can adjust our pricing and services to suit your needs. We understand that the purse strings might be slightly tight after Christmas, so we confirm all prices with you upfront so that you don't get any nasty shocks at the end of the job.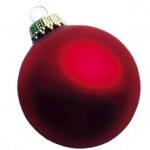 Relax, it's the holidays  so get yourself to the beach and let 1300Rubbish do the hard work for you.
Merry Christmas and a Happy New Year from all at 1300Rubbish.