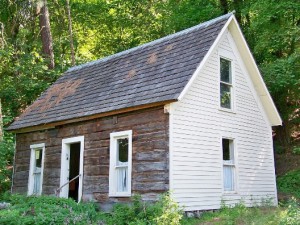 The death of a loved one can lead us to the reality of dealing with their property and belongings while we cope with our loss. While this time period in our lives may be tough and painful, we can't escape from the fact that there are certain things we need to let go even if it means that we can be reminded time and time again of the memories that they have left behind.
The process of cleaning out the house of the deceased can be a little less painful so long as you are able to accomplish simple tasks and have made smart preparations along the way. Just like what everyone already knows, nothing lasts forever and this includes the feeling of pain and of course the things that are left behind by a deceased person.
Discover the Therapeutic Effect of a Walking Tour
Doing a walking tour can be very therapeutic and can help in making the clean out process smoother and less stressful. If you have decided to completely bring down the house of a deceased relative, conducting a walking tour can reveal certain items that may have the chance of being overlooked and therefore improperly thrown away or discarded.
While on a walking tour, it's perfectly okay to take photos of specific areas which you believe are essential in the healing process. If you like writing down notes, you can also carry a pen and a notebook where you can scribble any thoughts or ideas that pop up as you make your round. You can also try holding things such as door and cabinet handles and maybe make an effort in opening and closing them as a way to see more items that have been hidden from a regular view. Take note of everything that you have "discovered" either by using your photographic memory or by keeping a written record.
Learn How to Sort Out Belongings
Once you have a clearer picture of what has been left behind, you can proceed with the process of sorting things out which can be very emotional yet an essential part of the clean out. The easiest way is to identify and assign things into three different piles or you can use the system of color coding and apply three different color-coded stickers on each item. The idea is to be able to identify: 1. items that are qualified for keeping; 2. items that can be donated or sold; and 3. items that have no value and therefore should be thrown away.
Get Professional Clean Out Services
Our team at 1300Rubbish understand the need for careful planning coupled with a bit of sensitivity when it comes to cleaning out the house of the deceased. By dialing our number at 1300 78 22 47, we can schedule for the time and day when we can clean out the estate of a deceased loved one. We will take into consideration certain details such as items that are for disposal and those that should be left untouched. You can depend on our team to handle large and bulky items as part of the clean out process. We will also do a thorough sweep up in and around the house to make sure that each unwanted item has left no trace and is gone for good.
---
---