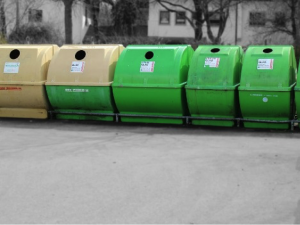 Commercial waste comes from any entities that get paid for their services. Even traders can also be considered as a service provider and therefore has the capacity to produce waste.
Specifically, commercial or business waste can come from:
handyman, rubbish removal and man-in-a-van commercial enterprises
gardeners, window cleaners, beauticians and other mobile businesses
trades people such as kitchen fitters, tillers, plumbers and builders
restaurants, factories, offices, shops or other commercial premises
people who work inside their homes and have waste material produced out of their work
Other sources of commercial waste are agriculture, industry, demolition and construction.
Ways to Dispose Commercial Waste
The following are just some of the various ways that we can dispose commercial waste.
Hiring a skip
Taking your commercial waste to a waste transfer centre
Using a trade waste service that is provided by the local district council
Using a licensed waste contractor
Hiring a Skip
Hiring or renting a skip may seem like a daunting task particularly if you've never done anything like it in the past. However, there are ways to make the process a whole lot easier than you think. When you have decided to hire a skip, you should be able to find out the following information: how soon can the skip be delivered; rubbish items that you can and cannot put in a skip; and local rules and regulations involved in hiring a skip.
Waste Transfer Centre
Most transfer centres not only accept commercial waste but also other waste items such as scrap metals, large household waste, garden waste and hazardous household waste. You should be able to check on certain information before you decide to go. This would include complete location details and opening hours; type of waste that is accepted at the transfer centre; and waste transfer costs and payment options.
Trade Waste Service
A trade waste service offers services involving the collection and recycling of commercial waste for the purpose of ensuring that a commercial entity is acting responsibly in their disposal of waste material and that they are compliant with the legislations on commercial waste. It can involve certain services such as house clearances, skip hire, recycling of electrical equipment and more.
Licensed Waste Contractor
So long as you are producing waste, be it commercial waste or household, you have the duty to be responsible in your manner of disposing it. This includes giving your waste solely to someone who has been authorized to take waste.
Private waste contractors and local authorities who have a waste carriers license are therefore authorized entities to take your waste. When you allow an unauthorized contractor to take your waste, there is a great chance that it will be fly-tipped. Fly-tipping can incur fine charges as well as a criminal record.
Quick and Easy Disposal
For a quick, reliable and professional disposal of your commercial waste, just call our office at 1300Rubbish by calling 1300 78 22 47. Our friendly customer service team will attend to all your queries and will also provide a free and non-obligation quote for your Rubbish Removal. We also have an online form where you can leave your contact details so we'd know how to reach you.
---
---