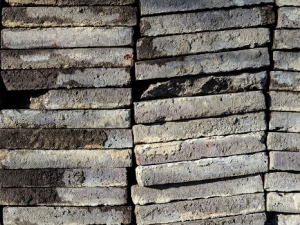 Breaking up an old concrete slab on your own may seem like an impossible thing to do. This is because concrete slab hauling is not only heavy but is also dangerous. Though it can definitely save you a lot of money when you do it yourself, hiring a professional concrete slab removal service should be a better option.
Before you start your concrete removal project, it may be helpful to know if you really need to remove the concrete or you simply have to repair it. Choosing the latter is not only more cost-effective but is also a faster option.
When To Repair The Concrete
There are certain situations wherein repairing the concrete would be a better decision that you can make. The first one is when you see thin cracks on your concrete. These are small, hairline cracks which don't show any evidence of settling. The second is when the concrete seemed sunken. A sunken concrete is normally caused by heavy load or equipment that has been placed on the concrete.
When To Remove The Concrete
If it seems like there is widespread damage, repairing the cracks and resurfacing concrete may not be a cost-effective solution. You may be able to patch the problems now but you can also expect the problem to recur shortly.
Check if any of the following situations are present on your sidewalk, patio, driveway or slab.
Frost heave – This appears when part of the concrete is pushed up because of the frost which happens in locations that have colder climates.
Multiple cracks – These are cracks that are deep and wide which are also uneven or settled on one side.
Settled concrete – This is brought by an improper preparation of the sub-grade.
Broken Concrete Disposal
If there is a large hole in your yard which can be the result of a recent repair, you can fill it back again with some rubble. Check to see if there are any pipes or other objects that can be damaged in the process. You can use soil first in order to avoid damage prior to using rubble in the area.
With the help of a heavy duty wheelbarrow, you can move the rubble to a larger disposal container. A heavy duty wheelbarrow should be able to carry concrete and withstand its heavy weight. In order to ensure that the wheelbarrow will not break, avoid overloading it. You can do this by taking more trips while carrying smaller loads of concrete. Another option is to rent a power wheelbarrow.
When there's a large amount of concrete that you need to dispose, you can consider renting a dumpster from a disposal service company. You can find a number of disposal service companies that offer a reduced rate for clean broken concrete disposal service. The collected concrete will be used for rip rap or sent to a recycling facility.
For a faster and safer way of disposing concrete slab, you can call our office at 1300Rubbish by dialling 1300 78 22 47. Call us today and get a free and non-obligation quote. You can also use our online form and provide your contact details for us to reach you soon.
---
---