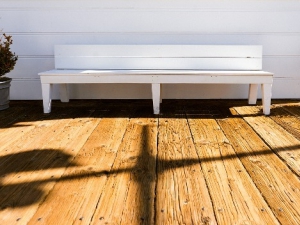 Having a deck at your house is probably one of the biggest projects you had done in the past. Every day, you use this deck along with family members and even friends in a number of occasions. After decades of dedicated use, it's no wonder why your deck would show signs of wear and tear.
Apart from getting pressure from human usage, these decks also get full and continuous exposure to cycles of solar rays and precipitation. Some of the signs that you shouldn't ignore include the splintered look on the surfaces, the ends of deck boards becoming frayed and soft, and the appearance of bows and warping in the deck's support joists.
Why It's Necessary To Demolish an Outdoor Deck
Before you decide to demolish an outdoor deck, it is important to understand the real reason for doing such action. Apart from rotting joists and plants, some of the common reasons would be to create a new space in order to start building a new deck, to apply new design features with customized safety options (for members who have physical movement limitations), and to gain the opportunity of creating new decks using fresh lumber and modern materials.
Tools For Demolishing an Outdoor Deck
A successful planning for a deck removal would include a careful way of identifying and choosing the right tools to use for the project. If you're serious about demolishing your old outdoor deck, remember to use tools that are designed specifically to handle the work.
Here are some of the tools and protective gears that you would need in demolishing an old outdoor deck.
nail bar
drill
socket wrench
crowbar
elbow support
extension cords
shovel
heavy work gloves
eye protection
bags
demo hammer (for dealing with cemented post holders)
reciprocal saw or electric chain saw (for dealing with joists)
circular saw or worm drive (for dealing with deck boards)
mineral ice (to relieve yourself from the sore at the end of the day)
Planning for a Deck Demolition Project
Proper and meticulous planning for a deck removal is necessary in order to avoid potential scenarios that can also compromise anyone's safety. It's one of those types of activity that poses risk not only to the house itself and its landscape but also to the deck removal crew's health and safety. Apart from the inconvenience brought by an errant floor joist which had suddenly gone the wrong way during removal, there is also the prospect of taking a co-worker hurriedly to the emergency room.
Getting a Permit
Typically, local municipal authorities have no regulations covering the removal of home items such as decks. However, if the deck is in a property that has a historical significance and removing it would change the property's historical aspect, then it can be necessary to secure a removal permit. Apart from charging for permits, local municipal authorities would also charge for project supervision.
To learn more on how you can safely and quickly remove your old deck, you can call our office at 1300Rubbish. Simply dial 1300 78 22 47 and our friendly customer service team will be more than willing to answer all your queries.
---
---