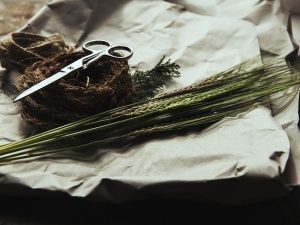 Cleaning up the garden can be overwhelming and time-consuming. The changing seasons also add weight to the situation. If you have a large garden, you may end up with a huge volume of garden cuttings that could appear like an eye sore. It is therefore advised that all forms of garden waste are dealt with and taken away the soonest time possible.
The good news is there are now a number of tools and methods to easily remove and dispose garden cuttings. Finding the right method that would work for you will depend on several factors. These include your budget allocation for the task, appropriate tools choice, timing and frequency and environmental concerns.
Is there a certain level of budget needed for garden cuttings removal?
Deciding on a budget can allow you to choose whether garden cuttings can be simply disposed by yourself or by using a professional garden cuttings removal service. Choosing the latter is no doubt one of the popular choices by many since most companies not only offer an efficient way to dispose garden cuttings but they also offer an area clean-up. This way, you can be assured that garden waste does not pile up.
 What tools can I use?
 Prior to preparing the tools for removing and disposing garden cuttings, you need to know which part of your garden will benefit the most. If you always find yourself dealing with overgrown weeds, then a good weed puller or trimmer will be your best choice. Regularly cutting the grass is actually the best way to keep it healthy through the seasons of autumn and winter. A good lawn mower is usually used every two to four weeks. For leaves that are lying around, you can use a rake to gather them up and pile them in a spot. They make for great puns as well as for great mulch which can provide valuable nutrients to a compost.
Choosing an eco-friendly garden cuttings removal
The best way to perform an eco-friendly cuttings removal is by incorporating garden composting. Another item that you can also compost is kitchen waste. Composting can help in removing up to 30 percent of household rubbish. Some of the things you can compost include those that have green, nitrogen rich material (soft prunings, grass cuttings, vegetable peelings, fruit scraps, plant and weed remains, tea bags, coffee grounds, cut flowers and scraps from fruit and vegetable) and those that have brown, carbon-rich material (straw, paper, paper bags, leaves, twigs and branches, vacuum cleaner contents, pet droppings from vegetarian pets, newspaper and torn up cardboard). There are also a number of benefits derived from composting. Some of these include its capacity to prevent erosion of topsoil and how it balances most soils' pH levels. To achieve the best compost for your garden, you can mix greens and browns in equal quantities.
 Learn to grass-cycle garden cuttings.
 When you grass-cycle, it simply means allowing your lawn to reuse the grass clippings that resulted from mowing. The best thing about grass-cycling is that it's really easy to do. Just leave your grass clippings on the lawn. No need to throw them away. Apart from acting as a natural mulch, grass-cycling can also bring other benefits such as improving the soil texture, reducing the waste that would otherwise go to the landfill and reducing the need for fertilizers.
 How to arrange your Garden Cuttings Removal
The quickest and easiest way is to call 1300 782 247 and have a chat to a friendly operator about your situation. They can quickly give you an idea of cost and timing and if it suits you, you can arrange for a pickup at your convenience. The truck will call you on approach and they will even sweep up afterwards – leaving your Garden Cuttings Removal a distant memory and your yard clean and uncluttered. Call 1300 782 247 for a fast, easy quote or use the online form.
Easy Methods For Garden Cuttings Removal Sydney, Melbourne, Adelaide, Brisbane, Perth & Gold Coast
---
---