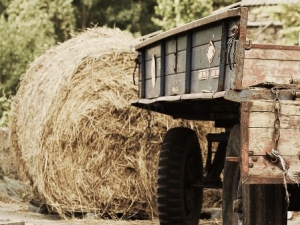 Farms are one of the unique places where you can find a host of equipment and machinery used in various types of operations. Having said that, farms therefore have the higher tendencies to become storage places of a number of unwanted machinery, cables, pipes, beams and more.
When farms are cluttered and disorganized, subsequent chores become inefficient while health hazards become more apparent. Keeping everything clean and secure should therefore be every farm owner's priority and commitment not only to the farm itself but also to the public.
Ways To Protect Your Farm
Whatever size and type of vehicle or trailer that enters your farm, make sure that they are cleaned and disinfected upon entering and leaving. This cleaning requirement applies to all vehicle parts including the tyres.
Keep a record of all visitors that come into the farm including their vehicles. They can cause infection and you should be able to trace it with the help of a record.
Always keep the whole farm clean and tidy with an added focus on the area that's surrounding the houses. Doing so will definitely discourage pests and prevent them from spreading infection.
Farm Cleanup Equipment
You can use industrial steam cleaning machines when you need to clean and degrease any stainless steel equipment without worrying about too much scrubbing, using harsh chemicals and the mess involved. Apart from being able to melt grime with the machine, you can also vacuum the mess in order to wipe the stains and dusts away.
Sanitise and disinfect all surfaces and equipment with an industrial steam equipment. This can definitely prevent insects, bacteria and superbugs from infesting poultries, milk, food and the farm equipment.
When dealing with tyres, you can use duplex industrial cleaners to restore tyres into their clean state and help them dry in just a couple of seconds.
You can use superheated dry steam equipment with powerful steam below 150 bar pressure along with hot water injection when you need to keep all types of surfaces free from greases and stains.
Other Things To Consider
If you have livestock, wild birds, game birds and pets in the farm, remember to keep them away from the feed stores and houses. All of them have the potential to carry and spread infection.
Remember to properly dispose litter and dead birds at all times. There is a high chance that they are infected and therefore can attract vermin and wild animals.
Another thing to keep an eye on are feed spills which should be cleaned up straight away. If left unattended, feed spills can attract vermin, game birds and wild birds.
Make it an SOP for every employee and visitor to wear protective clothing when they visit the farm. Remind each to follow established hygiene rules.
Make sure that every equipment is cleaned and disinfected after every use in each house.
Need a good cleanup service for your farm but don't know how and where to start? You can call our office at 1300Rubbish and our team will do all the cleaning and disinfecting you need. Just dial 1300 78 22 47 and speak to our friendly customer service team to get a free and non-obligation quote.
---
---