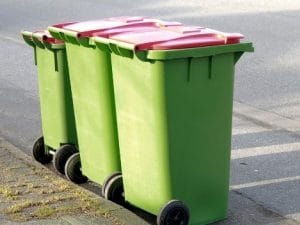 Hiring a skip bin is one of the practical ways to dispose your garbage. It usually comes in handy when you are doing some renovation around the house; performing a cleanup; moving to a new home; having a construction or a landscaping service.
Chances are, the prices of hiring a skip normally vary depending on certain factors. These would include the distance of the delivery suburb from the area's recycling and resource recovery facility; the type of waste that is intended to be thrown away on the skip bin; and the length of time that you plan to use the skip bin which may cause a surcharge if it goes beyond the agreed number of days.
When looking for the best prices, it's important to know what other services you can expect and the value for money that the company offers. A best priced skip hiring service is one that provides your skip bin hiring needs which both meet your budget and expectation without compromising quality.
 What is included in the quote when hiring a skip?
Apart from the requested skip, you should expect the price to include other essential parts of hiring a skip bin service. Companies that provide the service would usually charge fees that are inclusive of delivery and pick up; the accompanying costs of tipping and waste disposal; a full skip bin rental that can last up to 7 days; an environment waste levy issued by the State Government; and GST (Goods and Services Tax).
How much waste can I load in a skip?
Skip bins come in various shapes and sizes in order to match individual needs and requirements. It's important to use the right skip that can carry the waste volume and weight as well as the truck that is capable of carrying such load. Be careful not to overfill the skip bin which can place the truck at the risk of illegally carrying dangerous load. Drivers can also decide not to remove the bin from your site thereby incurring additional costs on your end.
What type of waste is allowed in a skip?
Normally, you are expected to disclose the type of waste that you are putting in the skip. One type of waste that is definitely not allowed is anything that is putrescible such as food. Any hazardous waste material is also not allowed unless the service operator is duly licensed to do the job. Such is the case with the operator of asbestos skip hire services who is licensed to carry asbestos. Other items such as tyres and mattresses will incur extra fees since they would require additional processing.
What is the typical cost of hiring a skip?
Hiring a skip bin in Australia involves certain costs that vary greatly in every state as indicated in the State Government-imposed Waste Levies. You can also get an initial idea from the official sites of skip hiring services where you can use a size calculator online to get an estimation of the volume of the skip bin and the weight of the waste material.
 How to arrange your Hard Rubbish Collection
The quickest and easiest way is to call 1300 782 247 and have a chat to a friendly operator about your situation. They can quickly give you an idea of cost and timing and if it suits you, you can arrange for a pickup at your convenience. The truck will call you on approach and they will even sweep up afterwards – leaving your hard rubbish collection a distant memory and your house clean and uncluttered. Call 1300 782 247 for a fast, easy quote or use the online form.
Finding the Best Prices of Hiring a Skip Sydney, Melbourne, Adelaide, Brisbane, Perth & Gold Coast
---
---