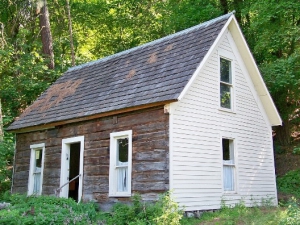 Cleaning out foreclosures can be an overwhelming job. Most foreclosed properties are deemed unsanitary since former occupants are usually forced out of their homes in the last minute and without getting ample notice beforehand. Many items are broken and rooms also show signs of vandalization with several being soiled with urine as well as feces.
Foreclosure properties are more often than not in a state of disrepair as previous owners have done little to no upkeep to the property. It's also common to find huge piles of unwanted personal items, broken and neglected fixtures, broken appliances and other kinds of rubbish.
Unique Finds in a Foreclosure Property
When cleaning a foreclosed property, it is not surprising to see certain items that are left behind by previous owners. This can range from old couches, unwanted furniture, animal crates and even animal statues that stand up to 6-feet tall. You can also find huge amount of debris, boxes of files, old clothes, garbage, pet odor and hazardous waste.
What Happens In a Foreclosure Cleanout
In a foreclosure cleanout, all parts of the house are taken cared of which includes the garage, basement and attic. The whole place shall be cleared of all the junk and clutter including carpets and wallpaper. These items are then loaded up in a service truck and hauled away.
Once the property is free from clutter and debris, it is ready for a thorough cleaning. This involves scrubbing and cleaning all the floors, windows and walls. To ensure that no junk or rubbish was left behind, there should be a walk through in the entire property. Everything should be clean and free from animal and human odor.
 Why A Good Foreclosure Cleanout Is Essential
In selling a home, one integral aspect is to ensure that the property looks clean and good for future buyers. If the property is placed under the foreclosure category, it is important to ensure that all items which are previously owned by the former occupants or tenants have been removed before the property can be put up for sale. This means that all types of junk should be collected and removed while ensuring that the property is not damaged in the process.
For real estate agents and prospective new owners of the property, cleaning out a foreclosure can be very overwhelming if they intend to do it alone. However, this type of cleanout usually requires huge manpower as well as several trips to recycling facilities and landfills with each trip involving extra costs. In order to prepare a foreclosure for listing in the market and make it fit for living in, it needs to be cleaned out thoroughly without any trace of rubbish and debris.
Professional Cleanout in a Foreclosure Property
Our team at 1300Rubbish is made up of trained professionals who have the necessary skills and expertise in taking a foreclosed property and turning it into a cleaner, more presentable and livable home. If you are a real estate agent or a new home owner of a foreclosed property, you can rely on our rubbish removal and cleanout services to bring back the property into a tip-top shape. Just give us a call by dialling 1300 78 22 47 to get a free and non-obligation quote.
---
---