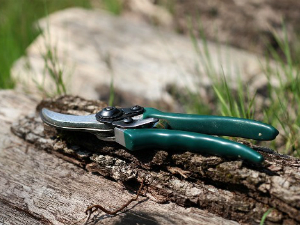 The term "green rubbish" may give the impression that it solely pertains to rubbish that is collected from a personal home garden or a park such as flower cuttings, hedge trimmings, grass cuttings and everything else. In reality, it also extends to other types of rubbish such as commercial and domestic food waste. Generally speaking, green rubbish is believed to contain a rich amount of nitrogen which is unlike the carbon content that is found to be at high amount in brown waste.
Green rubbish, believed to have a biodegradable element, is said to be a useful source of biogas. The latter is found to be an effective form of biofuel which is a more sustainable and convenient alternative to oil.
Biofuel Basics
It is possible to convert green waste into biofuel by using a chemical process. Such process uses low-value waste which can include garden waste, waste paper, crop residues and forest thinning. The targeted plant wastes for biofuel conversion contain the so-called "lignocelluloses" which are usually found in trees. Lignocellulose, which is made up of lignin, hemicelluloses and cellulose, is renewable and can be a greenhouse gas neutral potential.
Green Rubbish Removal in Sydney
At 1300Rubbish, we have a team of experienced and professional rubbish removalists that you can depend on for all your green rubbish removal needs. We take care of everything from loading your green rubbish and disposing it thereafter to cleaning-up the area in order to make sure there's no trace of rubbish left behind.
Our team can handle various types of green rubbish which includes:
1. yard waste – small branches and twigs, plants, weeds, leaves, grass clippings
2. bulky waste – tree limbs, smaller trees, large branches, tree stumps, shrubs
Recycling Green Rubbish
Green rubbish such as yard furniture and yard trimmings are made from cast iron and aluminium metals which are both recyclable. Our team has several years of experience in handling recyclable rubbish and dealing with a variety of accredited recycling centers. Here, all types of green rubbish are then sorted out, recycled and then made available for reuse as much as possible.
Booking a Green Rubbish Removal Service in Sydney
When you call and book for a green rubbish removal service, there are certain points that you need to remember prior to dialing.
1. Removing green waste is not that easy. It needs the right kind of equipment to do the dirty job.
2. Some garden waste such as stone, sand, soil and large logs are not accepted by most council services.
3. Biodegradable green waste should be disposed of in a sustainable way.
4. Bulky green rubbish which are also recyclable should be disposed of at their respective recycling locations.
Why Call 1300Rubbish?
No need to worry on what you ought to do with your green rubbish as we shall take care of all the guesswork for you. Simply dial 1300 78 22 47 and talk to our friendly customer service team to get a free and non-obligation quote. You can also use our online form to place a booking.
---
---