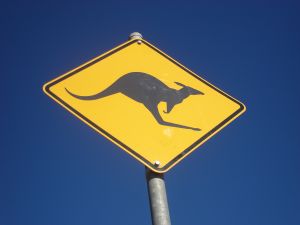 In an age of large international companies, it almost seems like the small, local business cease to exist. However, what large companies can forget is the importance of personal customer service – it's all too common these days to be transferred to overseas call centres and to feel like you're just another number.
1300Rubbish – a national company with a local feel.
We've all been there; listening to classical music while we get put through to several different customer service operators – we stay on the line for what seems like ages, just to get told that actually, we need to speak to someone else. All you're trying to do is reconnect your phone line or pay a bill, but by the time you actually get this done you've usually been put through about 3 different automated responses, spoken to someone in Australia, China and India and then been told to call a completely different number.
Cheaper labour and running costs in developing countries such as China and India mean that more and more companies are running their customer service teams from abroad in order to cut costs. But research has shown that only one in ten Australians are happy to speak to someone abroad, with most preferring to speak to someone in their own accent.
Local, Australian Hands on Rubbish Removal in a town near you.
We currently have rubbish removal trucks operating in Sydney, Perth, Adelaide, Melbourne, Brisbane and the Gold Coast, so by calling just one number, we can help you organise rubbish removals all over the country. But that doesn't mean that we don't value and appreciate every single customer that calls us.
1300Rubbish is an Australian owned company that operates solely within Australia. When you call us, you will always speak to a real person – no automated responses or overseas call centres. Our office is based centrally in a small office in Sydney – we don't have hundreds of people answering your calls, just a few specially trained customer service assistants. Our regular clients find that they become familiar with the different service assistants and often request a particular driver. We may operate nationally, but each rubbish removal is unique.
Ute load of rubbish or house full of furniture – hands on rubbish removal to suit every need.
At 1300Rubbish, we don't underestimate the importance of small business mentalities. We might be a national company, but we are dedicated to providing a fast, flexible and cost effective solution to rubbish removal.
So, to organise a rubbish collection in your area, contact us on 1300 78 22 47 and speak to one of our friendly customer service staff, who are more than happy to discuss your rubbish needs and provide you with an obligation free quote over the phone.