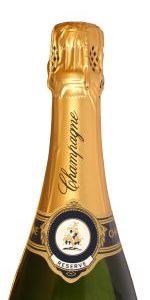 What were you doing as the clock struck midnight – were you watching in awe as the Sydney Harbor fireworks led the country into 2012, were you dancing the night away, or were you hosting your very own New Year's eve party? Whatever you might have been doing to celebrate the New Year, the festive period has probably left its mark on your home, and probably your health.
Never fear, help is at hand and 1300Rubbish are here to help you repair the damage from your New Year parties. If your house is looking a bit worse for ware, with leftover bottles, decorations and unwanted Christmas gifts call us today!
Hands on rubbish removal to the rescue
So, if you have more empty wine and beer bottles than you can shake a stick at, or if your trash cans are overflowing, 1300Rubbish are here to make sure you can start the New Year in the best possible way. After all, who needs all of last year's rubbish hanging around when you're trying to make a fresh start?
1300Rubbish offer all-inclusive, hands on rubbish removal services that aim to provide ultimate customer satisfaction and value for money. We arrange our rubbish collections within two hour time frames, so that you don't have to wait around all day. Alternatively, as long as we can access the rubbish, there's often no need for you to wait around at all.
No pain of a skip, or hassle of the tip – Hands on rubbish removal means you don't have to lift a finger.
By organising 1300Rubbish to remove your rubbish for you, you won't even need to lift a finger. Or perhaps just one – and that will be to point out the rubbish for us. Our professional and experienced rubbish removal men will then load it up onto our trucks and take it away with them there and then – they'll even sweep up afterwards.
When you call 1300 78 22 47, one of our friendly customer service team members will provide you with an obligation free quote – but, as it's difficult to give you an exact cost over the phone, our drivers will confirm costs with you before they begin any work. No nasty surprises and no hidden costs. If you can't be there for your rubbish collection, we'll even call you to confirm the price and you can pay us over the phone by credit card.
Going green this new year – your recycling will be taken care of too.
If you've made a resolution to go 'green' this New Year, 1300Rubbish can take care of that too. 1300Rubbish pledges to recycle as much rubbish, wherever possible – meaning that you can be assured that you won't be breaking your resolution so soon.
Rest easy this new year, and enjoy the sunshine.
So, if you're rubbish is bringing you down this January, take a load off your mind by calling us today on 1300 78 22 47 (freetoll) and one of our customer service team will be happy to talk you through the process.
Happy New Year from all at 1300Rubbish; wishing you a healthy and prosperous 2012.