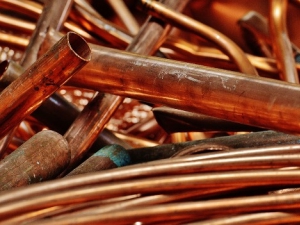 Hard rubbish collection is a type of service that provides households the unique opportunity of disposing rubbish items that are not usually accepted or cannot possibly fit in a garden organics bin, commingled, or a kerbside residual. The service is also usually provided by all metropolitan councils for their residents.
Hard rubbish refers to material that cannot be placed and kept in the kerbside waste bin. Each council has its own criteria for identifying the type of materials that are accepted in their hard rubbish collection. As a result, hard rubbish is defined in varying ways depending on the criteria set by a certain council.
What Can Be Included In A Hard Rubbish Collection
The following items are the usual types of rubbish material that can be included in a hard rubbish collection.
Scrap metal
Small car parts (tyres and car batteries not included)
Glass from windows and mirrors
Timber (should be 1.2m in length or shorter)
Garden furniture
Lawn mowers and other garden equipment
Household furniture and china
Baths
Hot water systems
Fridges (door is removed)
Dryers, washing machines and ovens
Hard Rubbish Items That Will Not Be Collected
These items are just some of the hard rubbish items that are not usually collected in a hard rubbish collection service.
Green waste (weeds, tree prunings, etc.)
Tyres and car batteries
LPG bottles
Chemical containers
Pharmaceutical, poisonous or pathological wastes
Demolition, renovation or building waste (This includes excavation, rubble, fences, bricks or concrete material.)
Waste from commercial or industrial premises
Asbestos
Waste oils (motor oil, cooking oil, etc.)
Liquid or industrial wastes
Paints and chemicals
Mattresses and bases
Household rubbish
Kitchen appliances
E-waste (electrical appliances)
Computer equipment/printers
Televisions
Types Of Hard Rubbish Collection Services
Councils have different approaches when it comes to managing hard rubbish collection services. They are divided into three categories namely booked collections, blanket collections and combined collections.
Booked collections allow residents to arrange a hard rubbish collection at their preferred dates throughout the year. For a fee, residents are allowed to book additional collections depending on the council's discretion. While this can be the most popular category, it provides a limited number of booked collection opportunities to residents every year.
Blanket collections use the "one size fits all" approach wherein residents are allowed to get a hard rubbish collection service at least once each year under a scheduled and pre-determined time. Generally speaking, these collections are charged through the general rates of a council or using the municipal waste charge that is placed on every residential property.
Combined collections offer booked and blanket collection services to residents. Usually, it is offered as a blanket service that comes with a booked service which is subsidized and is offered when the need arises.
If you need a professional collection service for your hard rubbish items, you can call our office at 1300Rubbish by dialing 1300 78 22 47. Call today and get a free and non-obligation quote from our friendly customer service team.
---
---