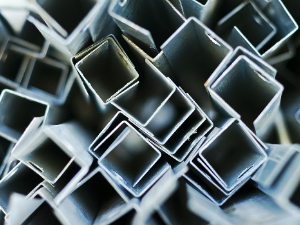 You may think that throwing away a large furniture is as simple as placing it on the curb and then waiting for it to be picked up. Unless you're a professional weight lifter, you should remember to proceed with caution if you plan to do all the lifting by yourself. There's also the possibility of damaging the floor and the walls if the furniture is not carried properly or is dragged out of the house without care.
Let our team at 1300Rubbish do all the lifting and carrying for you so you'll never have to worry about all the hassles involved in removing and disposing hard rubbish. You can go ahead and enjoy your newly bought furniture set while you save time and energy from taking care of your hard rubbish.
What can be collected in hard rubbish removal Sydney?
Not all types of hard rubbish are qualified for collection. Acceptable hard rubbish would include metals (steel, hot water systems, white goods); lawn mowers; electrical items (things that needed electricity such as air conditioners, washing machines, fridges (doors are removed); except TVs and PCs); and any other unwanted household goods such as foam mattresses and bed bases, tools, toys, gym equipment, furniture and furnishings.
What cannot be accepted for hard rubbish removal Sydney?
These items are non-acceptable for hard rubbish removal Sydney:
treated timber; cardboard, food and other material; plant materials; mirrors, glass doors and plate glass; batteries and car parts including tyres; chemicals and hazardous substances (pesticides, medical waste, waste oil, paint, asbestos); barbed wire; gas cylinders, water tanks or fuel tanks; building and demolition waste including trade or industrial waste (fiberglass, plasterboard, concrete, cement sheeting, engine blocks, tiles, rubble, brick); PCs and TV sets.
Rubbish items that are too heavy and are therefore not possible to be lifted by two people are also not acceptable for hard rubbish removal.
Household Items for Rubbish Removal Sydney
Household rubbish items should at least be broken or not qualified for re-usage in order for it to be collected. If they are reusable and are still in good condition, household rubbish items can be given or donated to someone who may need them.
Bundled Branches for Rubbish Removal Sydney
For bundled branches, only 12 bundles shall be collected with the volume not exceeding two cubic meters. Each bundle should have dimensions that don't go greater than 30 centimetres in width and 150 centimetres in length. Make sure that each bundle can be lifted and carried by at least one person. Use wire or synthetic string to tie your bundles. This will ensure that your bundle will not break down and put damage on the machinery.
If you need to dispose green waste such as leaf matter and grass clippings, you can simply recycle them with the use of a green rubbish bin.
Worry-free Hard Rubbish Removal Sydney
At 1300Rubbish, our professional and reliable team provides worry-free hard rubbish removal services so you don't have to put off your plan of finally getting rid of unwanted trash. For a free and non-obligation Rubbish Removal Sydney quote, simply dial 1300Rubbish (1300 78 22 47) to talk to our friendly customer service personnel. You can also use our online form and we will get back to you in a jiffy.
---
---