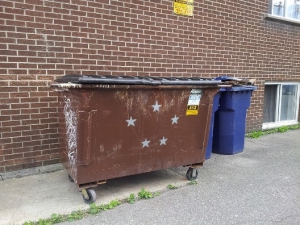 Hiring a skip is one of the easiest and quickest ways to get rid of unwanted waste. Whether you are using a skip for cleaning your home or garden or you need to tidy up a construction project as part of your builder duties, finding the right skip can help you achieve the best and most satisfying results.
If you are getting rid of various types of rubbish items, be aware that not all of them can be placed in a skip and therefore should be disposed of separately. Doing it the wrong way can result to paying higher charges or worse, to getting legally prosecuted. Never hesitate to contact the local skip providing service companies if you're unsure about your skip.
Choosing the Right Skip Size
No matter how much or how little waste you are throwing away, there's always the right size of skip that will match your needs. First, you need to determine the amount of waste that has to be thrown away. Now that you have figured the amount, choose a skip that will be enough to accommodate your waste. It shouldn't be too small that can result to leaving unwanted waste behind nor too large which can cost more than what you have to pay.
Skip sizes range between the small 2 –yard mini skip and the large 40-yard roll-on roll-off skips. It is recommended to hire a skip that is slightly bigger than the requirement. This way, you can avoid hiring a second skip in case your waste output turns out to be more than what you have originally expected. It is also important to remember not to overfill the skip as this can incur additional costs and time delay.
Waste Type
Knowing the type of waste to put in the skip can also help a lot in determining which skip you need to hire. Generally, waste can be categorized according to the following types:
Green (grass, garden cuttings)
General (household and commercial waste)
Hard Fill (shingle, tiles, sand, soil, concrete, bricks)
Tyres (except tractor and truck tyres)
Rims (should be placed on top of the skip)
There are certain waste types that are not allowed to be placed in a skip. These include TVs/monitors, fuels, paint tins, solvents, electrical, gas cylinders, fluorescent tubes, medical waste, tyres, batteries, asbestos and plasterboard.
Costs of Hiring a Skip
The size of a skip is just one of the several factors that can affect the price of hiring. Some of the other factors to consider include skip hire permit, skip hire period and regional skip hire pricing.
It also important to note that hiring a skip should not incur any hidden costs or charges. In searching for the best deal, find out whether the price quote includes VAT.
To get the best and most affordable skip hiring service, you can call our office at 1300Rubbish by dialling 1300 78 22 47. We take pride in providing hands-on and professional rubbish collection and recycling services in several major cities and suburbs. Get a free and non-obligation quote by calling our friendly customer service team now.
---
---