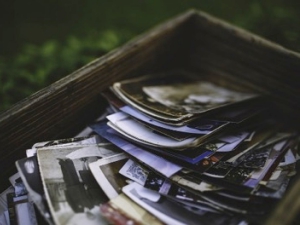 Hoarding is a serious problem which requires a well-planned and systematic approach as far as cleaning is concerned. It is regarded as a complex mental health disorder which revolves around the difficulty of a person to part with and throw away his possessions no matter what value it may have.
A home that shows signs of hoarding is deemed as dangerous and unhealthy and therefore requires a solution at the soonest time possible. Apart from cleaning up the property, those with compulsive hoarding issues display mobility impairment along with interference in their basic activities. These activities would include cleaning, cooking, sleeping and even taking a shower. In other words, people with hoarding issues need additional attention to help them cope with the disorder and become more acceptable in the society.
Useful Approaches On A Hoarding Cleanup
The last thing that a hoarder would need is being judged on their situation. One of the useful approaches is using compassion and understanding when dealing with a hoarding client. A hoarder may suffer from nervousness and distraught once they realized that their premises are bound for cleaning and re-organization.
Using a caring and non-judgmental approach is also helpful since hoarding can create feelings of embarrassment and shame. Hoarders understand the severity of clutter in their homes which has affected their social life. They are wary of visitors and feel even more wary of people who come over for a cleanup.
Helpful Tips
There are several things that you can do if you intend to clean up a hoarder home with no professional help.
Be prepared with good questions to ask.
Be a good listener.
Set goals and visualize the end result.
Avoid anger and getting into argument.
Display a helpful and nonjudgmental attitude.
Have the right discernment on the value of things.
Provide regular follow-ups and maintenance.
Call For A Hoarding Cleanup Service
Whether you want to help a friend or a loved one with their hoarding issue, you can also opt for a professional hoarding cleanup service. At 1300Rubbish, we make sure of working discreetly with friends and families of those who need a hoarder cleanup help. Our team is composed of highly trained professionals who understand the dangers involved in cleaning hoarder homes.
For a quick, reliable and professional hoarding cleanup service, just dial 1300 78 22 47 and talk to our friendly customer service team. When you contact us, you can expect to receive compassionate and respectful help from people who have many years of experience in handling delicate de-cluttering and hoarding cleanup services.
Our hoarding cleanup services include trash clean up, property clean up, clutter removal, help in locating hidden or misplaced money and other valuable items, sorting out of items, odor and sanitation, disinfection, animal feces and urine removal, deep cleaning services after a cleanup and a whole lot more.
With our decades of expertise in providing hoarding cleanup services, we can honestly claim that we have absolutely mastered our trade. Call us today and reclaim the life that you and your loved ones deserve.
---
---