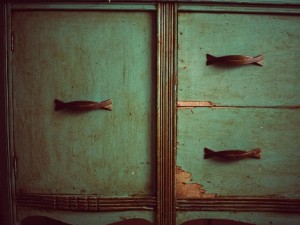 Finding ways to get rid of unwanted household items may not be as easy as you think. Most homeowners are tempted with the idea of abandoning their household rubbish items as a result of the decision to move in to a new location. There are some who would even opt for taking their unwanted household rubbish by the curb while others would opt to bring their old household goods to the city landfill.
In spite of all these, there are several things you can do to deal with the issue. The fastest and easiest solution is to hire a rubbish removal services providing company that can handle the disposal of all your old household rubbish items.
Qualified Household Items for Collection
Our team at 1300Rubbish can help you in disposing all of your bulky household rubbish items with our professional and reliable rubbish removal services. Being in the industry for more than 20 years, our company has built a strong reputation when it comes to collecting and disposing rubbish such as old household items.
In order to ensure a smooth collection of your unwanted household items, it may be a good idea to segregate them into items that can be collected by the rubbish removal company and those items that don't meet the criteria needed for collecting household rubbish items.
The following household items can be collected:
armchair, bed base, carpet, cot, desk, dining table, dressing table, garden furniture or garden waste, highchair, keyboard, play equipment, sideboard, underlay, work bench, bath (made of plastic material), bookcase, chest of drawers, cupboard, dining chair, door, fence panels, headboard, ironing board, mattress, pram/pushchair, sofa, wardrobe
Household Items Unsuitable for Collection
After you have segregated your rubbish, you may have discovered some items that don't qualify for collection. While these items are also found in the household, their proper disposal is dependent on the nature of the item and the level of danger that they possess.
The following unwanted household items are said to be unsuitable for collection:
asbestos, bathroom suite – cast iron, builders waste, commercial waste, dishwasher, fridge or freezer, greenhouse, oil drum, paint, piano, radiator, rayburn cooker, water tank, bath – cast iron, boiler, car or motorbike parts, cooker (electric or gas), fish tank, gas bottle, hazardous waste, oil tank, pesticides, pond liner, range cooker, rubble or hardcore, windows
Arranging for a Collection of Household Rubbish Items
You can call our friendly customer service at 1300Rubbish (1300 78 22 47) and make a schedule on your preferred date for the collection of your old household items. Once a schedule is made, we can assure you that our team will go to your place on the time and date that are agreed upon by both parties concerned. We pride ourselves in providing hands-on rubbish removal services and we also do a thorough sweep up of the area in order to make it available again for other uses.
Alternatively, you can also use our site's online form feature where you can enter your details such as your name, email and contact number for us to be able to reach you easily.
---
---