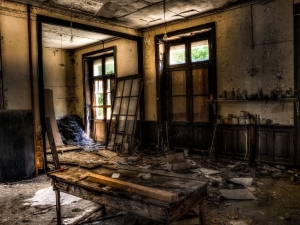 Demolition refers to a complex set of tasks that include salvage, industrial recovery, environmental remediation, site clearance, structural dismantlement and recycling. Interior demolition, as the name implies, involves demolition work that is solely focused on the inside part of the building while leaving the structure's exterior part intact.
Reasons for Conducting Interior Demolition
There are various reasons why an establishment would require an interior demolition. First, it is usually needed when a commercial space has to change tenants. Another reason is when a business decides to renovate or remodel its space.
Whatever is the reason or purpose behind any interior demolition project, there are certain requirements needed to ensure its success. This include knowledge of building systems, patience, and a huge range of techniques and tools that will allow you to reset the interior space and eventually prepare it for future construction. Remember that small things can cost more money and time and can add up rather quickly without warning if your interior demolition project is finished improperly.
Ways to Achieve a Successful Interior Demolition
Devise a plan.
Careful and meticulous planning should be taken as a priority in any kind of demolition work. Every project is unique which means that each step should be carefully planned in order to achieve a safe and undisrupted demolition. If there's a need to focus on certain floors as opposed to demolishing other floors or an entire building, each move should be considered as part of an overall plan to ensure that the project is carried out as intended.
Do the necessary preparation.
After devising a plan, you can now start with the preparation. This is a necessary step in order to avoid structural damage and serious injury which can happen at a site that hasn't been prepared at a professional level. Some of the things that are needed to consider in a preparation include sticking with the plan and ensuring the safety of all the occupants of the building as well as those who will be occupying it in the future.
What To Expect In An Interior Demolition
When conducting an interior demolition, you can expect it to include a number of parts. Some of the more usual ones are removing stud walls or concrete walls, removing drywall, removing slabs, digging floor trenches and dismantling any interior portion of the structure which requires attention.
More often than not, a demolition is carried out in conjunction with other projects such as asbestos removal and mold remediation. Sometimes, these projects would end up as the main reason for conducting the demolition.
Hiring a Professional Interior Demolition Service
Hiring a company that provides a professional interior demolition service is one of the best ways to ensure that you are getting the job done by the experts. In an interior demolition, you can expect these experts to have the capability of minimizing noise and building vibration along with the levels of dust which are usually the main concerns of occupants in the building. Another concern that can be handled by a professional interior demolition service is mold and asbestos removal which should be aligned with the project's strict standards and rules.
For more information on interior demolition and waste removal, you can call our office at 1300Rubbish by dialing 1300 78 22 47. You can also use our online form where you can leave your name and contact details. Call or send a message today to get a free and non-obligation quote!
---
---