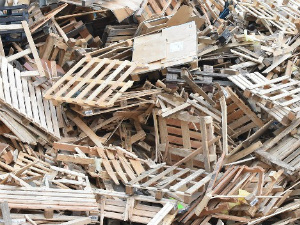 There's no denying that when it comes to producing a lot of waste, offices and commercial areas are usually the ones that produce the highest volume. Such waste can come in the form of paper, cardboard, furniture and fixtures. Even a company cafeteria contributes to the junk pile.
With that being said, we can understand how office and commercial rubbish removal can be time-consuming as well as costly for the business owner particularly if the removal of waste is not handled by any building management.
Finding a reliable company that provides efficient yet affordable office and commercial rubbish removal services may seem difficult since there is also the need to address other issues such as timing and safety. Fortunately, our professional and efficient team at 1300Rubbish can handle all aspects of office and commercial rubbish removal with the aim of maintaining clean and healthy working areas.
Office Rubbish Removal
Whether you need rubbish removal services in standalone office units or in high rise buildings, our office removal services can provide complete and thorough solutions to all types of cleanup demands. We can help you in the removal of all your unwanted furniture, old cabinets, phones , computers, filing cabinets, e-waste and other office equipment. We provide a unique eco-friendly office rubbish removal and accomplish the task at hand at the soonest time possible.
Commercial Rubbish Removal
Commercial rubbish refers to all those that come from establishments that run business activities which involve money payment in providing a service. One example is a commercial establishment that provides garden services. The types of rubbish that it produces can include hedge trimmings, grass cuttings, and more.
Getting professional office and commercial rubbish removal services
At 1300Rubbish, our professional team will remove and dispose all of your office and commercial rubbish items. These can include:
1. Shelves, cabinets, chairs, desks, partitioning
2. E-waste items for recycling (photocopiers, printers, faxes, phones, monitors, computers, laptops)
3. Paper and cardboard
4. Factory and warehouse clean outs
5. Rental property clean outs
6. Other types of office and commercial rubbish that need disposal
Environmental Sustainability
We understand the negative impact of improper waste disposal on the environment which led us to strongly value the relevance of environmental sustainability. For this reason, we do everything we can to dispose office and commercial rubbish at approved recycling locations in order to ensure proper waste disposal while minimizing its impact on the environment. We believe that whatever actions we do, whether big or small, can create unforeseen results in the future.
Hiring a professional office and commercial rubbish removal service
Some of the potentially hazardous waste that we should be aware of are the ones that are produced by office and commercial establishments. Rubbish items such as old furniture can be very heavy for an ordinary individual to carry which can pose a risk of injury, pain and discomfort. With our team at 1300Rubbish, you don't have to worry about heavy lifting as we will do everything for you. Even our rubbish pickup truck is made to carry all types of rubbish, no matter how light or heavy they tip the scale. Your rubbish is ready to go in just a single loading.
---
---