You Don't Need A Trailer To Get Rid of Old Furniture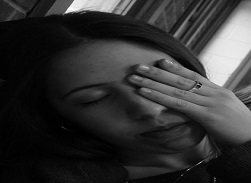 If you old furniture that's had it's day and you want to get rid of it but you don't have a trailer, call the guys at 1300rubbish for a old furniture pick up. It's hard to fit old furniture in the car. And many cars don't have a towbar. You don't have to worry about organising or hiring a trailer because it's included. Just a phone call away and your problem is gone to the nearest tip. Call them for an old furniture pick up. They will carry it out of the house and load it, and take it away.
Old Furniture Causes Stress
Did you know that old furniture could be causing you stress? Whenever you walk past it you are reminded that it it is too worn out. It might be making the room look shabby or cluttered. It's rubbish, it's causing you stress, you don' have time. You keep putting it off because you haven't got time. Face it, it is causing you stress every time you walk past it. Do yourself a favour and call 1300rubbish for old furniture pick up and hassle free clutter removal.
Old Furniture Pick Up Sydney, Melbourne, Adelaide, Brisbane, Perth & Gold Coast
---
To book call one of our friendly operators on 1300 78 22 47
Or book online fast using the form below:
---