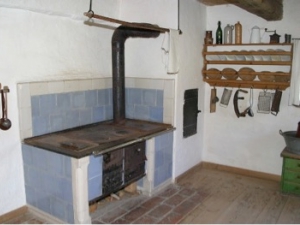 Stoves are definitely one of the most important appliances that we can have in our homes. Using stoves not only allow us to prepare our dishes anytime we want, it also allows us to save up from eating out in restaurants.
Old stoves and other unwanted appliances also tend to create clutter which may seem too difficult to handle when left in such a state for quite some time. By the time you decide to finally put an end to clutter and clean up your space, the situation may all seem overwhelming.
How to safely remove and dispose your old stove
At the turn of the century, the idea of protecting the world's natural resources and contributing to solve the much-talked about climate change has seen a great increase in popularity. Part of the people's growing concern is the need to know and understand how they can properly dispose and recycle their old home appliances. After all, everyone should be concerned about the negative impact of disposing home appliance in landfills which can cause it to overflow at a rapid rate.
Know your stove
Currently, the most common stove types found in modern households include the gas stove and electric stove. Gas stoves, as the name implies, use natural gas, butane or propane as the source of fuel. Some gas stoves are designed as a stand-alone stove with built-in ovens while there are some that can be placed on top of the counter.
Electric stoves produce heat by way of converting electrical energy. These stoves are perfect for anyone who requires long simmering, lower-temperature cooking as well as lower operating costs.
Other stove types include coal stove and wood burning stove. Coal stoves can burn either coal or wood while wood stoves burn only wood. Moreover, coal stoves are more cost-effective and efficient as compared to wood stoves.
How old stoves destroy landfills
Some homeowners believe that the fastest way they can dispose their old unwanted stove is by throwing it out onto the curb to be picked up by garbage collectors. However, they don't know that these unwanted stoves and other kitchen appliances are then brought to landfills where they are left to develop rust. As years go by, these non-biodegradable appliances will continue to occupy too much space in the landfill while emitting harmful waste into the environment. To prevent all of these, we must learn the value of recycling large appliances such as stoves, dryers, washers, freezers and refrigerators.
Old Stove Removal and Disposal Melbourne
At 1300Rubbish, we help homeowners in disposing their old unwanted stoves while aiming to prevent their disposal in landfills. Our team is made up of experts who are more than glad to assist you in your old stove disposal needs. After collecting, we will bring the disposed home appliances to accredited recycling centers where they are recycled for future use.
Appliances that are most frequently recycled include stoves, ovens, ranges, water heaters, refrigerators, dryers, washing machines, dishwashers, air conditioners and kitchen appliances.
Just dial 1300Rubbish (1300 78 22 47) and our friendly customer service personnel will attend to all your queries. There's also an online form available on our official site which you can fill-out with your name and contact details.
---
---