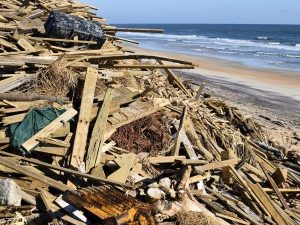 When it comes to rubbish removals, there are still a lot who don't seem to understand the possible dangers brought by handling the task at home. There are a number of problems that can happen if rubbish is not handled and removed properly. Some of these can include getting citations and fines brought by mistakes in handling. Furthermore, there is the risk of possibly creating dangerous situations if rubbish and waste materials are removed against the local guidelines and procedures.
Living close to the beaches while having easy and fast access to Sydney CBD is probably one of the most sought-after goals in most individuals. However, it's no secret that areas near and within the beaches are also prone to neglect caused by rubbish accumulation and irresponsible handling of waste. If the trend continues, beach-goers may soon find themselves swimming in a pool of rubbish or taking selfies with a pile of rubbish in the background.
Getting professional services for rubbish removals in the Northern Beaches is the safest way to dispose rubbish.
The reason is because a professional rubbish removal service understands and knows how to remove possibly dangerous waste materials in ways that are not harmful to the environment. Being a professional in the industry creates an impression that the company's rubbish removal process is always compliant with local and national regulations. When looking for the best company to handle your rubbish removal, always go for the one that has a high compliance rating and has a proven track record as far as competence is concerned.
Professional rubbish removals service in the Northern Beaches offers a full range of waste disposal bins and equipment based on customer's needs.
The type of rubbish that a person accumulates is one that is often seen as unique as one's personality. Some people accumulate waste faster than the others while there are even those who have the habit of hoarding trash inside their homes. Whatever type of waste you need to dispose and equipment you require, a professional rubbish removals service can surely accommodate the task. They know exactly what you need and they understand the varying needs of every individual in disposing rubbish. By understanding the people's needs, a professional rubbish removals service can also be practical as the tendency to miscalculate is easily avoided, thereby saving you from the trouble of using the wrong bins or doing everything all over again in order to correct a mistake.
Waste disposal in the Northern Beaches can also achieve green standards with the help of professional rubbish removal services.
If you're the type who places a huge importance on disposing waste according to the local green standards, there are a number of professional rubbish removal companies that provide effective and green-compliant waste removal services. Most companies have a number of options for recycling which they would normally include as part of the service. If you're in doubt of the waste materials that can be recycled, you can ask them with specific questions on how to deal with certain types of rubbish. These can include scrap metal, car tires and mattresses. 
How to arrange your Hard Rubbish Collection
The quickest and easiest way is to call 1300 782 247 and have a chat to a friendly operator about your situation. They can quickly give you an idea of cost and timing and if it suits you, you can arrange for a pickup at your convenience. The truck will call you on approach and they will even sweep up afterwards – leaving your hard rubbish collection a distant memory and your house clean and uncluttered. Call 1300 782 247 for a fast, easy quote or use the online form.
Top 3 Reasons Why You Should Call For Professional Rubbish Removals Sydney, Melbourne, Adelaide, Brisbane, Perth & Gold Coast
---
---