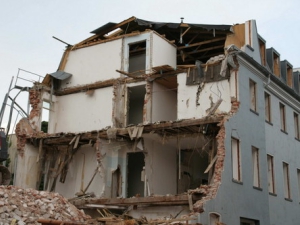 Renovating your house or condo unit can be both exciting and stressful. It's exciting because you can finally enjoy some extra space or a newer and more modern look. However, it also involves dealing with renovation waste which can be stressful particularly when you don't have any idea how much waste can be produced at the end of the renovation project.
Whether you're remodeling a bathroom, repurposing an extra space or building an extension, expect to end up with getting a large amount of waste which can be too much to handle but even harder to ignore. Finding a way to remove the debris is certainly essential in order to keep the whole renovation process running effectively and smoothly.
Common Renovation Waste
While it is true that one's home is unique and incomparable to other people's place of abode, doing a renovation would usually involve accumulating common type of waste. If you're planning to launch a renovation project, here are the types of waste you can expect to see in the process.
Decorations
Furniture
Ceramics
Glass
Drywall
Insulation
Pipes
Plaster
What To Do With Renovation Waste
Instead of throwing everything away like useless rubbish, consider donating items that can still be valuable to others. If you have some materials that are still in good shape, you can consider about donating them to a drop off center where they can be re-used in social housing projects. Other items that can be donated include your old carpet, appliances, mirror or a piece of furniture.
Remember to treat those items with care during the renovation process if you're seriously considering about the option of donating them. The same level of care should be applied if you intend to sell them instead.
Another way of dealing with renovation waste is by hiring a bin. Consider certain factors in hiring such as bin size, number of bins, length of rental period and the spot where you want it to be dropped off. You can also consider your location and the travel time needed to collect and transport your bin.
Recycle Your Renovation Waste
No matter how much waste is produced in the renovation project, majority of it are actually recyclable. Recycling is one of the most responsible ways in handling unwanted waste. Make sure that you have sorted everything out properly to prepare for recycling.
Here are some of the ways that you can recycle renovation waste.
Plastic materials are brought to recycling centers.
Concrete waste goes to clean fill.
Scrap metals are picked up and sent to scrap metal dealer centers where they are recycled.
Cardboards and paper go to pulp mills.
Wood materials are ground into chips and used for biomass energy.
General rubble is reused as hardcore which can be good for a landscaping project in the future.
Whatever method you choose in dealing with renovation waste, you can make the process a whole lot easier and faster by calling our office at 1300Rubbish. Simply dial 1300 78 22 47 and our friendly customer service team will be more than glad to respond to your queries. You can also access our online form where you can leave your name and contact details so we'd know how to reach you.
---
---