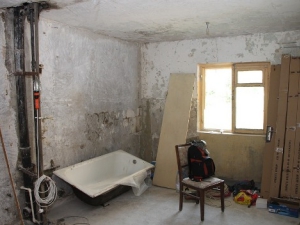 Investing in a rental property is perhaps one of the popular ways to gain an extra source of income. By renting out your property, you can be assured of a monthly rental payment which you can use to spend on other stuff such as utilities, phone and others.
However, there is no denying the fact there are some renters out there who seem careless when it comes to keeping their rented property in tip-top shape. As a result, rental property owners are burdened with leftover junk that renters usually leave behind.
Rubbish Removal in a Rental Property
Most of the rubbish left behind by tenants are identified as household junk such as toys, carpet, TVs and other miscellaneous items. Other rental property rubbish left by "bad" tenants include garbage, dirt and debris, furniture, broken appliances and even health-hazard materials.
If the property is in bad shape and has been left idle for quite some time, there is a huge chance for it to become more vulnerable to harsh weather conditions. Trash, carpet and other items can be affected by the rain and give them a dampened state upon the day of their removal. Electronics can turn out to be unusable because of their constant exposure to moisture and other weather conditions.
Important Things to Consider in Cleaning a Rental Property
Whether you're a rental property owner who wants to prepare your rental unit for its new tenants or you're a prospective tenant who wants to make a clean start out of your rented property, doing a cleanup is certainly a surefire way to keep the business running and the supply of extra income unobstructed.
One of the things that you can do is to create a cleanup checklist in order not to miss out on any detail. You can first identify the different rooms and spaces in the property and make a list on how to clean each. These include bedrooms or living spaces, bathroom, kitchen, exterior and others.
When the entire property has been cleaned up, you can start assessing the condition of the flooring and the walls in order to find out if they need repairs. Normally, a touch-up paint is used to cover up problem spots so long as it has the same color as the original. If you're feeling adventurous, you can also use a brand new color of paint and give the property a whole new look.
Now that you have successfully achieved a clean rental property that also boasts a new paint, you can start taking a video so you can document the new clean condition that the property is in. You can take a clear shot of the day's newspaper and aim at the printed date in order to establish the date when the video was actually taken. Don't forget to walk through the entire property and highlight the condition.
For maximum results, call our office at 1300Rubbish for all your rental property cleanup needs. Just dial 1300 78 22 47 and our friendly customer service team will be more than glad to attend to your queries. We also have an online form at the site where you can leave your details so we'd know how we can reach you.
---
---