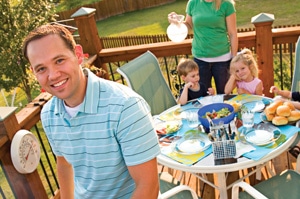 Have you just done a huge spring clean, or about to move house, and come to realise you have accumulated quite a bit of junk over the years. Sometimes your household council wheelie bins aren't going to squeeze all your junk into them that you no longer need, and you don't have the time or want to go to the hassle of hiring a skip bin and getting a council permit.
Rubbish and Waste Removal
No need to worry, at 1300Rubbish, we are a same-day-service, hands on rubbish and waste removal. Our men will come in and remove your rubbish from wherever it is located and clean up afterwards.
Rubbish and Waste Removal made easy
We can remove rubbish and waste Australia wide, from households around Sydney, Melbourne, Perth, Adelaide and Brisbane. Taking anything from a ute load of rubbish, to a house full of furniture. Whether it's some general household waste, furniture, white goods, strata or real estate, a deceased estate, garden waste or the rubble from your building site, our professional team will be there at whatever time is convenient for you to remove your unwanted items.
Rubbish and Waste Removal Sydney, Melbourne, Brisbane, Perth, Adelaide and Gold Coast with 1300Rubbish
---
Get a fast obligation-free quote, call our friendly operators – 1300 78 22 47
Or get a quote via email using the form below:
---