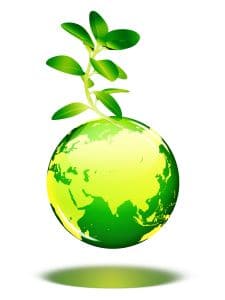 The end of August saw the launch of Keep Australia Beautiful campaign, which aims to "remind people about the simple things they can do in their daily lives to reduce the impact on the environment and encourage action" Running from the 22nd to the 28th of August, the campaign aimed to highlight the damage that litter can have on our oceans and marine life that we, in Australia, are so privileged to have on our door step.
At 1300Rubbish, recycling and disposing of our waste in a responsible and environmentally friendly manner is our main priority – as well as making your life easier of course. So, with Keep Australia Beautiful week in mind, here are our top tips for keeping YOUR Australia Beautiful.
Responsible household rubbish recycling with Australia's finest waste removal company.
Giving your home a good old clear out can be time consuming and exhausting, especially when you're aiming to be as environmentally friendly as possible. Our houses can be home to many varieties of junk and clutter, and recycling the various types of waste is often not on ones list of priorities.
So whether you've cleared out clothes, furniture, garden waste, scrap metal, building materials, plastics or a combination of the above, you need a company that will recycle as much, if not all of your rubbish for you.
1300Rubbish – local rubbish recycling to help keep your Australia beautiful.
At 1300Rubbish we offer a complete rubbish removal service and aim to recycle as much of the junk we collect as possible. Not only that, but we will come and collect your waste, load it up into our trucks and take it away with us there and then. There's no need to you to even lift a finger (unless it's to point at the rubbish you need taken) and they'll even sweep up afterwards. So not only do you get to rest assured that you're doing your bit for the environment, but you're also getting all the hard, rubbish removal work done for you!
Recycle your rubbish today and sleep soundly tomorrow.
So in honour of Keep Australia Beautiful, take some time to think about what happens to our beautiful country every time a piece of junk is taken to the tip or litter is dropped on our streets. And next time you decide to strip out the junk from your come, dispose of your rubbish responsibly, and call us on 1300 78 22 47 and have your rubbish removed AND recycled. One of our expert sales team are on hand to answer your calls today. We look forward to hearing from you.
For more information on the Keep Australia Beautiful campaign, visit www.kab.org.au