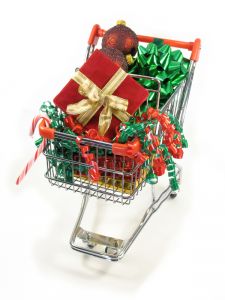 'Tis the season to be jolly; the party season is well and truly upon us, the presents are under the tree, the halls are decked and the fridge is full of champagne and food. For many, the festive period is a time of laughter and joy. Until it's over.
We hate to be the bearer of bad news, but how many of you are left with an inordinate amount leftover food, rubbish, packaging, broken decorations and, after all that, a Christmas tree. Don't wait until the party season is over to plan your clean up mission. At 1300Rubbish, we advise that you start NOW. That way, the happy season might not have to end….
Hands on rubbish removal – your Christmas packaging gone in an instant
With 1300Rubbish you can make your Christmas clean up as stress free and easy as possible; we've been removing your junk for over twenty years, so we know a thing or two about customer satisfaction. Here are our top tips for Christmas rubbish removal
1. It's never too early to book your rubbish removal
Christmas Day and Boxing Day are on the same date every year, so booking your rubbish removal in advance is a doddle. Also, if you're having a Christmas party at your house this year, it's also a wise decision to organise your rubbish removal for the following day. There's nothing worse than waking up with a slightly sore head after a night of over indulgence to the smell of festering bin bags in your yard. You don't have to wait until your next kerbside collection – book early, with 1300Rubbish.
2. Rest assured that your recyclables are dealt with properly
Christmas usually leaves you with a mount of rubbish that you just want to get rid of – but if you think about it, most of this Christmas rubbish is totally recyclable. Paper, cardboard, beer cans and wine bottles can, and should, be recycled. But if this seems like to much hard work for you, 1300Rubbish promises to recycle all rubbish it collects, wherever possible. So relax, and know that you're still doing your bit for the environment.
3. Take the worry out of your post Christmas blues with local rubbish removal to suit you.
After all the parties and fun of the holiday season are over, Christmas blues are almost inevitable. Organising hands on rubbish removal with 1300Rubbish will make sure you can keep the party going for longer. Our experienced and professional rubbish removal men will arrive at your house at a time to suit you, load up all you rubbish onto their trucks, and take it away with them there and then! There's no need for you to even lift a finger – they'll even sweep up any mess afterwards. What's more, we arrange all our bookings within 2 hour time slots, so there's no need to hang around all day.
Our Christmas gift to you : A rubbish free New Year
So, with Christmas fast on the approach, you still have a few more days to schedule your post-holiday rubbish removal. Our friendly customer service team will be waiting to take your calls between Christmas and New Year too, and will be more than happy to offer you an obligation free quote for a New Year rubbish collection. Call today on 1300 78 22 47 (freetoll).
1300Rubbish would like to take this opportunity to wish all of our customers, old and new, a very Merry Christmas and a Happy New Year.