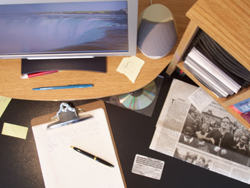 Whether you're a landlord repossessing a trashed house, or dealing with a break in and looking at cleaning up, rubbish removers can help. Perhaps you're moving house or you're working with your needs because you just don't have the time to work with your house and clean it out – rubbish removers and rubbish removal is the solution. You'll find that many of them that offer this service come with many features that are better than hiring a skip.
Rubbish removal
There are several types of rubbish removal that you need to be aware of – often people only think of rubbish removal after a catastrophic event or failure, but you may find that taking hands off and removing sentimentality will give you the opportunity to work with someone that works with decluttering and sorting on a regular basis. This means that you're working with the best of experts, and can give you the support you need, whether you're disabled or need to move on.
Rubbish removal, and the art of rubbish removal isn't as simple as tossing everything in the bin and hoping for the best – in fact it's important to ensure that you're working with the best options available to you. Whether this means allowing people to come and collect your rubbish or another method, you should ensure that you've made the choice that works best for you..
Rubbish removalists
Getting your stuff ready for rubbish removal can be easy. Hire a skip, fill it and send it away – but is it really that easy? In many cases you'll find that decluttering can be difficult, so try these top tips:
> Is it still boxed after two years – if you've moved house more than two years ago, and there's no reason for it to be still boxed, you should consider throwing it away.
> Have you or your family outgrown it? – several people look at the items they have and keep them for sentimental reasons, but if you've outgrown stuff, you should consider getting rid of it all – space is often at a premium in houses, and you need to get rid of the old stuff if you're buying new.
> Are you downsizing? If you are, you need to look at what you're downsizing to. You need to use your house plans to ensure that you're throwing out the right amount – if you're downsizing by one room, you have to get rid of one room of 'stuff'. If you're downsizing more, you need to throw more away, or your next house is going to be cluttered.
All of these options allow you to work with a removal company that can work with your clean-up projects without needing to hire a skip.
Rubbish removal is one of the most critical things people need to look at on a regular basis, or you'll find that your house fills up too quickly and it's too difficult to tidy.
So, call 1300Rubbish today on 1300 78 22 47, and see how we can make your clean up project a breeze.