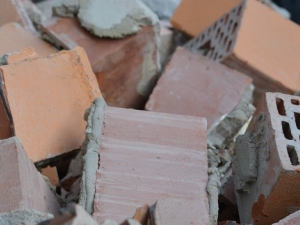 Small demolition work is usually carried out on properties where a lot of waste and rubble had been produced as a result of a minor construction project. Since rubbish and debris accumulation is not only hazardous but also an eyesore, conducting small demolition work is effective in getting rid of all these materials.
In general, demolition and construction materials are made up of plastics, steel, rubble, concrete, timber and heavy bricks. A small demolition work usually involves demolition and removal of pergolas, timber decks, garages, garden shed, etc. Other small demolition jobs can include kitchen removals and strip outs of bathrooms and toilet.
Demolition Work In the Home, Office Or Yard
Whether you need to renovate your home or pull down a building, you can expect the property to produce unwanted debris and rubble. Most companies that offer professional demolition work tend to be very specific in their job scope.
The following demolition works are usually offered to residential and business owners.
Non-bearing walls removal
Awning removal
Bathroom demolitions
Carpet, linoleum, tile and wood floor removal
Shed demolition and removal services
Fence removal
Drywall removal
Yard debris removal
Deck and patio demolition
Playset demolition and removal
Kitchen demolition
Cabinet demolition and removal
Demolition Tools
Using the right tools in a demolition work can help in achieving the desired results. Just like the saying goes, taking down the wall with a sledgehammer may be easier said than done. Demolition work, whether big or small, is deemed messy since it creates a lot of dust. You can also expect to find shattered wood, broken drywall and cracked brick at the end of a demolition job.
Depending on the type of demolition work that you need, there is always an appropriate tool to help you get the job done. If you're doing a small demolition project right at your home, you will need at least five different tools to make things easier and safer for everyone in the household.
Screwdrivers – These tools are great for taking apart switches and electrical outlets. You can also use them for taking up small pieces of tile and wood flooring if you don't intend to remove the whole floor.
Safety equipment – This is probably the most important tool to consider in any demolition work. You can start with work gloves, safety goggles, helmet, a good respirator and cotton masks.
San Angelo bar – It is a steel demolition bar that's been designed to aid in digging, lifting and prying.
Hammers – You will need a claw hammer and use it along with the pry bars. Hammers are good for taking out buried nails and for knocking small holes in drywall. Another useful type is the heavy hammer or a mini-sledgehammer which is great for interior framing and knocking wood support beams. Lastly, a full-sized sledgehammer can be used for brick works that require extra weight.
Pry bars – Although they come in all sizes, you can start with at least a pair of carefully selected pry bars. You can purchase a medium S-shaped pry bar (between 18 inches and 2 feet or 46 to 61 centimeters). You can also buy a smaller and flat pry bar.
To get the best results in a small demolition work and rubbish removal, you can call our office at 1300 Rubbish by dialling 1300 78 22 47. Our friendly customer service team will be more than glad to answer all your queries. Call today and get a free and non-obligation quote.
---
---