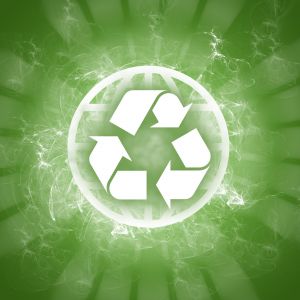 A regular highlight of the global environmental calendar, W.E.D aims to highlight the issues threatening the world we live in, from electronic waste to recycling.  Last year's theme 'Forests: Nature at your service' saw the United Nations head to India to celebrate World Environment Day, where they enjoyed "a week of colourful events"
Do your bit for World Environment Day – Recycle your rubbish today
World Environment Day may have been on the 5th of June but it's never too late to celebrate and do your bit to look after the world around us. Recycling our general household waste is something we Australian's have been getting very good at – there was an 825% increase in household recycling between1997 and 2003, and 95% of Australian households now recycle their waste.  With councils now doing their bit to collect municipal household waste for recycling, it's never been easier to recycle your day to day rubbish.
But what happens when you do a huge clear out and you have too much rubbish to put out for your kerbside collection? Or if you have larger items of furniture like tables, chairs, mattresses and lounge furniture? Recycling these items often becomes much tricker, and normally results in a trip to the tip – but it needn't be this way.
1300Rubbish – Recycling your rubbish every day.
At 1300Rubbish we try and recycle as much of your rubbish as humanly possible. Which means that you don't have to root through the huge amount of rubbish you gather from your clear out, or drag your couch down to the dump.
All it takes is one simple phone call and one of our rubbish removal experts will provide you with an obligation free quote and arrange a collection time to suit you. Our professional drivers will arrive within a designated two hour time slot and notify you when they're 20 minutes away, so you don't even have to wait around all day. They'll load up the van with your rubbish and take it all away there and then – you don't have to lift a finger and we'll recycle as much as we can.
Recycle your rubbish today with ease.
So with World Environment Day over for another year, make sure you do you bit to recycle. Call 1300Rubbish today on 1300 78 22 47.