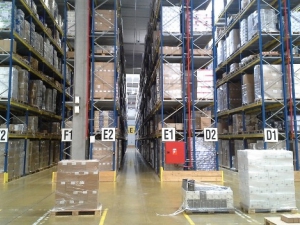 Warehouses, known for their mammoth size and hard-to-reach spaces, could just be one of the most difficult and intimidating places to clean out. Cleaning and maintenance of warehouses can definitely be a huge job on its own. You need to get rid of a number of things such as boxes, unwanted racks, non-working appliances, pallets, furniture, debris and more.
While it is true that a warehouse cleanout can be overwhelming, there is no doubt that keeping it organized and tidy has certain advantages. After all, an organized space enhances productivity while encouraging a light and breathable atmosphere.
Unwanted Warehouse Rubbish Items
The larger the space of a warehouse, the higher the chances that huge items are also kept inside. Whether you're simply organizing a messy warehouse or you're launching a full cleanup project to prepare the space for a new tenant, there are certain items that you would most likely find inside such type of space.
The following are some of the warehouse items that may require disposal:
steel wall mount
free standing shelving
cardboard packing materials
wooden pallets
HVAC units
pallet jacks
overhead conveyers
old conveyer belts
tools
file cabinets
boxes
storage containers
manufacturing equipment
hazardous materials
What Happens In a Warehouse Cleanout
If you've been wondering how items are hauled in a warehouse cleanout, here are just some of the things you can expect:
High rise pallet racks are disassembled and removed.
Fans and other old circulation systems are removed.
Crates, boxes and other bulk items are removed.
HVAC units are removed with no issues.
Excess merchandise items and old write offs are removed and disposed.
Free standing shelving and steel wall mount are disassembled.
Cardboard packing materials and wooden pallets are removed.
Manufacturing waste and rubbish are removed.
Old or excess inventory items are removed.
Warehouse Cleaning Tips
Apart from enhancing productivity, a clean warehouse also tends to be safer and more organized. Enforcing a clean facility is also a manifestation of consistent leadership.
Here are some tips you can use when conducting a warehouse cleanout.
Aim to have regular cleaning goals. You can assign cleaning tasks on rotation that can be scheduled as daily, weekly, monthly or quarterly. Remember, keeping a facility regularly clean is so much easier than doing a massive cleaning.
Make sure that garbage bins are emptied regularly. Never allow them to overflow.
Implement the "clean-as-you-go" policy. Only consider a task as fully completed when the mess has been cleaned up.
Identify cleaning zones and assign each one to your employees. If workers follow a shift, don't allow anyone to leave a mess for the coming shift.
Keep cleaning equipment and supplies on hand and available at all times.
Keep inventory updated regularly. Throw away outdated stock to avoid clutter and prevent the accumulation of dust.
Need a warehouse cleanout service from a professional service provider? You can call our office at 1300Rubbish by dialling 1300 78 22 47. Our friendly customer service team will be more than glad to answer all your queries. You can even get a free and non-obligation quote.
---
---