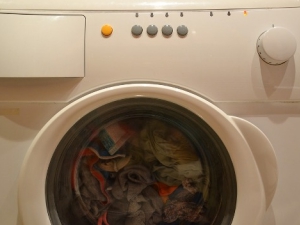 Large appliances such as washers and dryers are sometimes called major appliances because of their massive use around the household. Other large appliances that are equally significant include air conditioners and furnaces, freezers, fridges, stoves, dehumidifiers, ovens, microwaves and hot water heaters.
Washers and dryers that are old tend to use a lot of energy and water. Moreover, they also tend to produce a noisy sound or show signs of deterioration by not working well. When all of these happen, it's but natural to decide on disposing our old washers and dryers and replace them with newer and more modern-looking models.
Washing Machine Disposal Sydney
When your old washing machine starts working inefficiently or shows the need for constant repairs, it badly needs a replacement. After all, we don't want to waste our time by doing the laundry all over again because the first round didn't produce the desired results. Some busy house owners even have very little time to spare on doing their laundry which makes it all the more important to use the washing machine effectively in a limited period of time.
Getting a brand new washing machine is one of the best ways to ensure that your laundry is done with the best results and at the soonest time possible. While there is no guarantee that a brand new model will have no issues, it is still a good decision to acquire a newer one as far as better cleaning, water efficiency and greater energy are concerned.
Call for a washing machine disposal service
Laundry appliances that are built with the latest technology definitely use less amount of water and energy while producing better cleaning results on your laundry. Call our team at 1300Rubbish for all your washing machine disposal needs. To help you decide whether you need to upgrade to a new and more modern washing machine, here are some issues that you need to know upon making an assessment:
Your washing machine gives out unnecessary sounds such as rattling and humming which can be considered as noise.
Your washing machine is not draining or it has water leaking.
Your washing machine uses too much water and performs ineffectively in terms of producing cleaner clothes.
Your washing machine is too old and as a result, it has outdated energy efficiency.
It takes you a long time to dry your clothes in the dryer.
Your washing machine requires expensive repairs.
By disposing your old washing machine and dryer, you don't just save money on repairs, you also save a lot of valuable time.
To get the best results out of your washer and dryer disposal needs, simply call our professional and reliable team at 1300Rubbish by dialling 1300 78 22 47. We collect all sizes and shapes of washers and dryers and even perform a thorough clean-up after every work that we do. Just tell us the date and time that you need our services and we will be at your door upon our agreement. Or use our online form and fill it out with your contact details so we'd know where we can reach you.
---
---