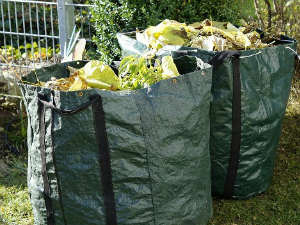 Australia's Gold Coast is now the sixth largest metro region and the country's fastest growing city. Along with its rapid growth, it's not surprising to know how much waste is also produced in the area. At 1300Rubbish, our team is dedicated to divert as much waste as possible from the landfill and even overseas export. Instead, we deliver it to its respective recycling facility where the waste is recycled and prepared for re-use.
Hiring an waste removal service company
There are so many advantages of contacting a waste removal company and hiring their services to deal with your waste disposal needs.
1. You can save time and energy.
Our team at 1300Rubbish vows to make things easier for you with our professional and reliable waste removal service. We do all the hard work, allowing you to do other things that matter to you such as taking care of your family or focusing on your career.
2. You can depend on our thorough waste removal service.
Whether your trash is in solid, gas or liquid, we will deliver a thorough and complete rubbish elimination. This means that all your rubbish needs will surely be attended to no matter what type of rubbish it could be.
3. Your waste will be recycled.
Our team at 1300Rubbish has a number of options when it comes to recycling waste which then makes trash a reusable item for a productive use in the future.
4. You can take advantage of a professional yet cost-effective service.
At 1300Rubbish, we don't just provide exceptional waste removal and recycling services, we also make sure that these services fit anyone's desired budget.
Proper waste Removal in Gold Coast
Proper waste handling involves ethical and digital waste removal and disposal. It revolves on the concept of not just being able to do your part in taking care of the environment but also in realizing that you are protecting your security as well.
Our team at 1300Rubbish have several years of professional experience in waste removal and disposal. These are just some of the waste removal services that we offer around the Gold Coast area.
small furniture
white goods
old building materials
excess rubbish
leaf litter
lawn clippings
ewaste
liquid waste
household rubbish
high rise rubbish
commercial rubbish
We also remove waste in areas such as residential homes, high rise buildings (domestic and commercial) and building and construction sites.
Waste Recycling Services in Gold Coast
Our team at 1300Rubbish will always recycle any collected waste whenever and wherever we can. No matter whether it is waste that came from your home, your office or your garden, 1300Rubbish will dispose all types of waste appropriately. We also do a thorough sweep-up of the area after every rubbish item has been loaded onto our truck.
For all your waste removal and disposal needs, simply give us a call by dialing 1300 78 22 47. Our friendly customer service personnel are always happy to answer any of your queries and give you a non-obligation quote.
---
---