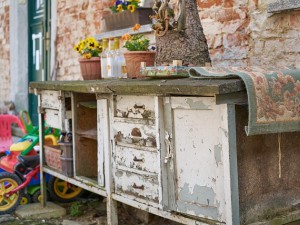 The longer the time period that we spend living in a single place, the higher the chances that we have decided to upgrade our furniture. As we develop the need to make the most out of our personal space, we also learn to identify what furniture size and shape will be the best to suit our daily activities. In other words, we treat our furniture as something that can either help us in accomplishing our domestic goals or just a trendy possession that we can get rid of when a more fashionable item enters the market.
The truth is, there's really nothing wrong with disposing our old furniture and replacing it with a newer item. You can even decide to replace each and every furniture in the house if you're really serious about upgrading. However, the problem begins when you have to decide on what you need to do with your old furniture.
Where to discard old furniture
If you're considering on buying a new furniture, you may want to buy from the same furniture shop where you bought your old item. There are some stores that accept old furniture items from their customers as part of their recycling program. You can try asking the store if they have an existing program on accepting old furniture from previous customers.
There are also a number of charities that are eager to take old furniture items. Most will arrange for a time and day that they can pick up the old furniture from your home. At times, they can even issue a tax receipt under your name.
Other places where you can donate your old and unwanted furniture include the local theater, school or a shelter for the homeless.
For really old furniture pieces, you can consider taking them to the local antique shop. Try taking some pictures first and ask if they have a need for your old furniture after showing them the photos. They may have regular customers who are looking for a particular type of sofa to add to their collection.
How to discard old furniture
While there are a number of places that are accepting old and used furniture, we can also decide to keep it in our homes and give it a different purpose. We can refurbish by using new fabrics on our couches, making a new finish in our living room table, giving a new paint on our bookcases and more. Apart from enjoying the benefits of saving a ton of money, refurbishing can even give us the chance to have some bonding activities with the rest of the family members.
You can also repurpose your old furniture to give it a new life. This is where your creativity comes in. Some of the things you can do are turning an old toilet bowl into a flower pot, a used table into a DIY bed for your pet and an old bookcase as a display cabinet.
For a quicker and easier way to discard your old furniture, you can call our office at 1300Rubbish by dialling 1300 78 22 47. Call us now and our friendly customer service team will be more than glad to give you a free and non-obligation quote.
---
---