Rubbish Removal Toorak
1300 RUBBISH is Australia's largest Aussie owned rubbish removal company. Our trained professionals will come to your home or office and remove any unwanted rubbish or junk from wherever it is.
From Bruce Street to Williams Road we have the A-Z of Toorak rubbish pickups covered. On a typical day we'll collect unwanted furniture in Mathoura Rd, do some green waste removal in Brookville Gardens, get some rubbish collection done in Grange Road and some waste disposal and rubish removal in Brookville Road. You'll see our red trucks on the road every day – give them a wave, they are some of the friendliest Toorak regulars you'll meet.
Toorak and surrounds rubbish removal
> Toorak
> Toorak Road
> Williams Road
> Mathoura Rd
> Bruce Street
> Orrong Road
> Como Park
> Brookville Gardens
> Hawksburn
> Grange Road
All over Toorak…
Jobs we do…
> Rubbish Removal
> Green Waste
> Rubbish Collection
> Waste Disposal
> Carpet Removals
> Junk Removal
> Waste Removal
> Unwanted Furniture
> Garbage Removal
> Skip Bins Alternative
> Rubbish Tip Service
and many more…
The Hands On Rubbish Removal Company
1300Rubbish take the stress and hassle out of rubbish removal for you.
Our teams are experienced in providing a fast, friendly and reliable service at an affordable price throughout Australia.
With over 20 years of experience, we understand the rules and regulations that surround many types of waste. We ensure that your rubbish, recyclables or waste materials, are disposed of correctly.
1300Rubbish takes pride in our service. We strive to be professional, friendly and punctual. With our experience and dedication to jobs both big and small, our service is hard to beat.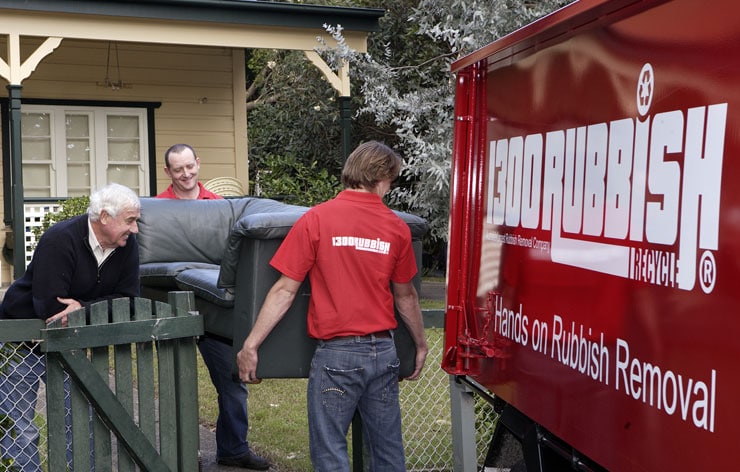 We provide a tailored solution to your rubbish problem. Using efficiency made possible through innovation and technology we offer prices that are hard to beat.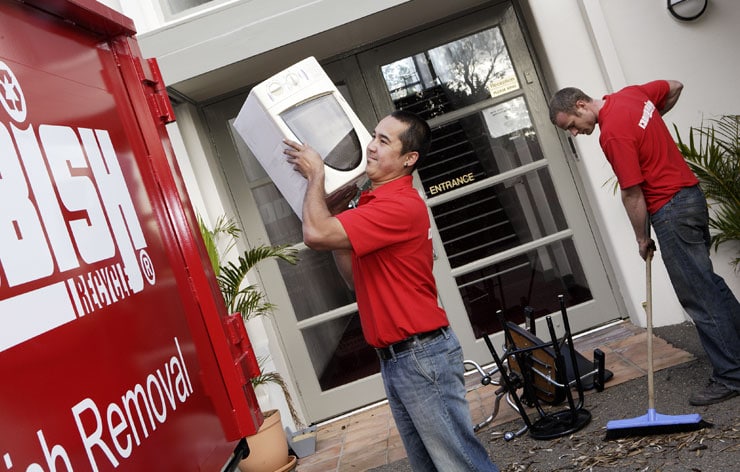 We Do All the Loading For You
You don't have to lift a finger – we pick up the rubbish where it lies. Once we've loaded your rubbish onto the truck, we do a thorough sweep-up.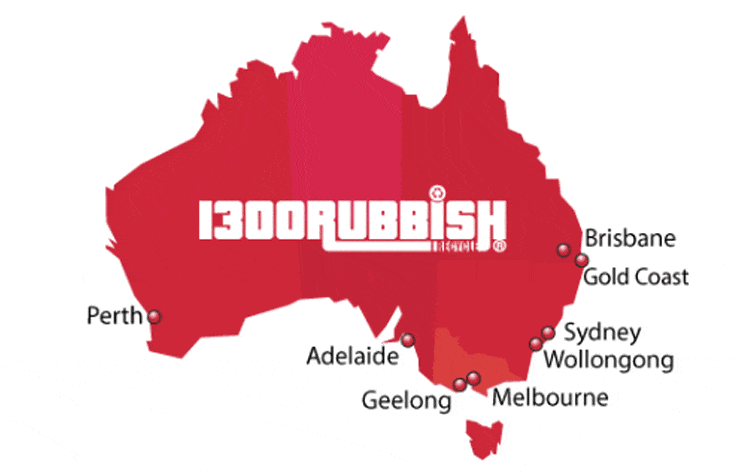 We service Sydney, Melbourne, Brisbane, Perth, Adelaide, Gold Coast, Wollongong and Geelong. To find out if we service your suburb click on the read more button below.