Rubbish Removal Bellevue Hill
Garden and Courtyard tidy
If you have a mixture of garden waste, green waste, pavers and bricks that need to be removed from your yard, 1300Rubbish is the team for you.. You don't have to clutter the street with unsightly skip bins. We load the lot onto our truck and even sweep up afterwards.
Out with the old and in with the new
If you have purchased new furniture and need to get rid of the old pieces, don't break your back pulling everything outside for the hard rubbish collection. Our specialised team can come inside and carefully carry out any furniture that needs to go. Is your garage full of items that you have stored over the years but have no use for them any more? We can help you declutter and reclaim your space.
other suburbs we service
> Bellevue Hill
> Rose Bay
> North Sydney
> St Leonards
> Middle Cove
> Darling Point
> Lindfield
> Bondi Junction
> Vaucluse
> Darlinghurst
> Alexandria
and many more…
Bellevue Hill rubbish removal
> Deceased estates
> Moving House rubbish
> Garden and Garage
> Clear outs
> Estate cleanout
> Packaging
> Fixture Removal
> Household rubbish
> Furniture Removal
> Yard cleanups
> Green waste
and many more…
Call our office on 1300 78 22 47 now for an obligation free estimate.
The Hands On Rubbish Removal Company
1300Rubbish take the stress and hassle out of rubbish removal for you.
Our teams are experienced in providing a fast, friendly and reliable service at an affordable price throughout Australia.
With more than 25 years experience, we understand the rules and regulations that surround many types of waste. We ensure that your rubbish, recyclables or waste materials, are disposed of correctly.
1300Rubbish takes pride in our service. We strive to be professional, friendly and punctual. With our experience and dedication to jobs both big and small, our service is hard to beat.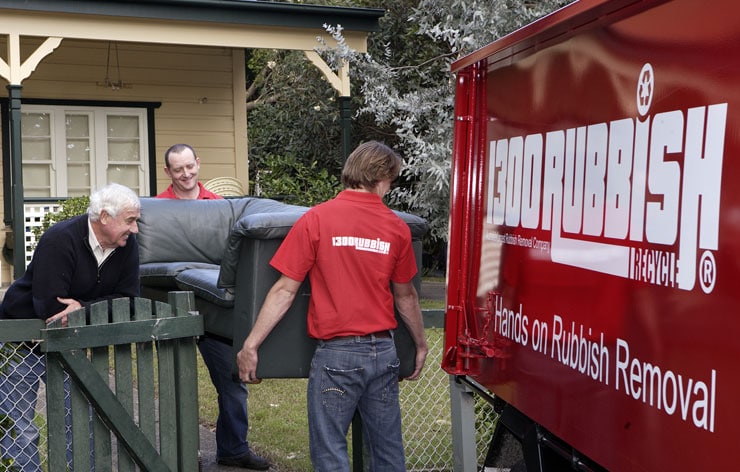 We provide a tailored solution to your rubbish problem. Using efficiency made possible through innovation and technology we offer prices that are hard to beat.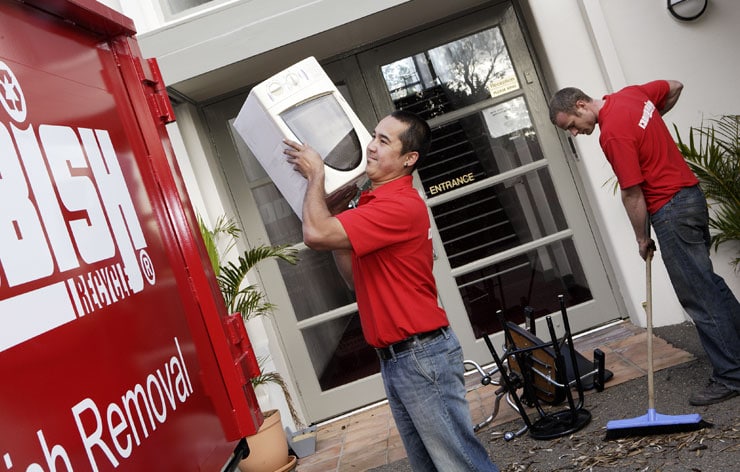 We Do All the Loading For You
You don't have to lift a finger – we pick up the rubbish where it lies. Once we've loaded your rubbish onto the truck, we do a thorough sweep-up.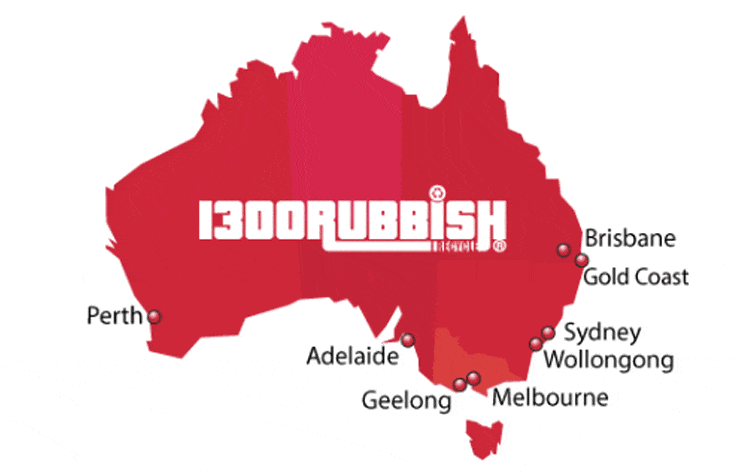 We service Sydney, Melbourne, Brisbane, Perth, Adelaide, Gold Coast, Wollongong and Geelong. To find out if we service your suburb click on the read more button below.